When I was 17, I was rather intent on doing something to "save the world", which is not so unusual at an age where your ideals drive a lot of your ambitions. What perhaps was unusual was that I was already resolute on my plan to do so: I was going to take over the World Bank and fix it. To this day, I cannot recall the origin of this ambition. I had never traveled outside of the United States at that point in my life and was brought up in a solidly suburban American family (a wonderful one, I might add), and yet I had this desperate passion to explore the world and try to improve it along the way, and I thought the World Bank was the best platform from which to do all that.
In any event, that's what I set out to do. I studied accounting and Spanish, spent six months in Mexico on a study abroad program, and devoured books like Development as Freedom and The Lexus and the Olive Tree in an effort to prepare myself for this path. I became a devout believer that capitalism could be a force for good, and I wanted be part of the effort to bend it in that direction.
When it came to selecting my first job, I looked for one that would afford me an attractive skill set for my future employer. I chose a consulting role to start before moving to an investment banking position with JPMorgan Chase & Co., my current employer. Investment banking may seem an unusual place for an idealistic twenty-something bent on saving the world, but I thought the analytical skills and the transactional experience would be powerful tools in serving my ambitions. Plus, the then-President of the World Bank had also been an investment banker, so what worked for him worked for me too.
A few years after I joined JPMorgan, our firm announced that it had created a Social Finance group, which would be focused on providing investment banking-like services to an emerging market of businesses and investments pursuing dual objectives of financial profit and societal impact. I did some volunteer work for the group initially and then landed the opportunity to join the team full-time in early 2010 to establish JPMorgan's own impact investment portfolio. Today, I still manage that portfolio, which stands at US$60 million in commitments to 9 fund managers. We're seeking to improve the lives of underserved populations and to demonstrate the business case for impact investments to the broader capital markets. Even though there is more work to do, the fruits of our labor are paying off. To date, our investments have helped more than 27 million people and supported 49 businesses in 37 countries around the world.
Although there is a lot of enthusiasm for impact investing, and we welcome new investors and issuers into the market every day, impact investing remains a niche activity. Our latest survey of the market captured just 125 investors with $46 billion in impact assets under management, and much of the mainstream capital markets still view the market with a good degree of skepticism. Profits and impact for many people are mutually exclusive goals, and it requires a paradigm shift for most skeptics to broaden their mindset. Fortunately, I work with extremely talented, bright people who share my passion for impact, and we all work hard to build the evidence that will accelerate that shift. I also benefit greatly working with senior management that recognizes the responsibility it has to its communities and the power we hold to make positive changes by leveraging what we do best as a bank.
I am far more pragmatic in my ambitions today than I was at 17. I know it will take time and hard work to achieve the dramatic change we are hoping for and to wrest even a meaningful fraction of the trillions of dollars that flow through our global capital markets. But I believe we will get there, and when we do, watch out: it's going to take over the world.
These themes will be addressed in more detail through the Pioneers for Change Fellowship kicking off on March 23 and 24, 2015 in London. Pioneers for Change is an initiative of Adessy Associates.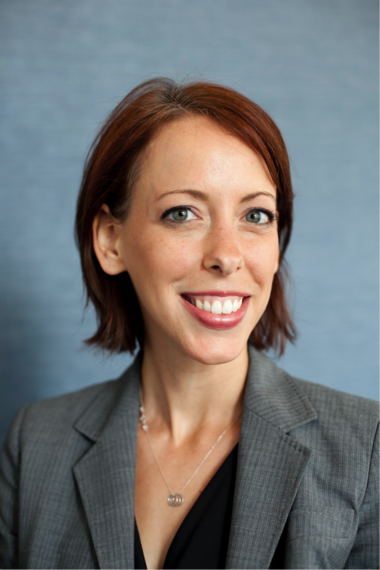 Amy is an Executive Director and Head of Principal Investments for JPMorgan Chase's Social Finance business unit, which provides financial services to the growing market for impact investments, meaning those investments made with intent to generate impact alongside a financial return. Amy manages the group's principal investment portfolio, which seeks to earn a reasonable rate of return alongside of achieving positive impact on low-income and excluded populations around the world. She also helps lead the Social Finance Client Advisory practice, which seeks to use the firm's capital and expertise to provide clients with unique financing solutions to help them meet social and environmental objectives.
Prior to joining Social Finance, Amy worked in J.P. Morgan's Investment Bank in the Mergers and Acquisitions group and the Consumer/Retail Coverage group. In addition, she worked in Financial Advisory Services for Deloitte where she specialized in forensic accounting. Amy holds a Bachelors of Business Administration and Masters in Professional Accounting from The University of Texas at Austin.
Popular in the Community