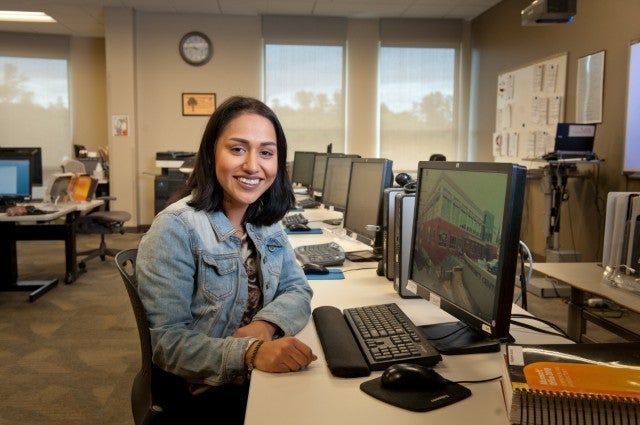 Consider how you start your Mondays. In between getting ready for the day and having your morning coffee, you probably use your phone to check your email and catch up on the news through your favorite apps. If you have children, they might upload last-minute school assignments via tablets or laptops. At school, they may have computer classes or use smartboards in the classroom. Once at work, you check your email on your computer and start projects in documents or spreadsheets. Or you may use software specific to your job like photo-editing tools, grant-tracking programs, content-management or project management systems, or cybersecurity monitoring.
Do these skills feel like second nature to you? Can you remember learning how to use your phone or computer? Could you do your job successfully without this technology?
These skills, commonly referred to as digital skills, are becoming increasingly important to our personal and professional lives. Though there is always a concern that we have too much screen time, these skills are vital to our economy and growing workforce. According to a recent report by Capital One and labor analytics firm Burning Glass Technologies, nearly 80 percent of middle-skills jobs require some basic digital skills, but without accessible training programs, technology or even reliable internet access, job seekers will miss out on these well-paying jobs.
The importance of digital skills doesn't stop there. Overall, jobs that are more digitally demanding offer better salaries and pay increases as workers' skill levels advance. Digital skills training programs also offer alternative pathways to middle-skill and high-skill jobs for those individuals who do not have advanced degrees.
Just as organizations have strived to become more focused on providing credentials and certificates, we must also be intentional when providing digital skills training. These are the skills of now, and they are the skills everyone needs to be successful and advance in the workplace.
At Goodwill Industries International, we are proud to partner with Google to launch the Goodwill Digital Career AcceleratorSM. Funded by a $10 million grant from Google.org and with the assistance of 1,000 Google volunteers, the new Goodwill® initiative will enable more than one million people to receive digital skills training over the next three years, including individuals with disabilities and disadvantages, youth, older workers, veterans and military families, and people who are transitioning back into society.
With this investment, a total of 125 local U.S. Goodwill organizations will participate in the grant based on their interest, current digital skills training operations, capacity to initiate, enhance or expand digital skills training, and local labor market demand: Digital Change Agents, Digital Champions and Digital Enthusiasts. A complete list of the Goodwill organizations participating in the Google.org grant is available on http://www.goodwill.org/dca. To read the press release in its entirety, visit http://goodwill.org/newsroom.
Together, Goodwill and Google are helping people advance their skills and change their lives. We are proud of the work Google and local Goodwill organizations will accomplish together.
Related
Popular in the Community