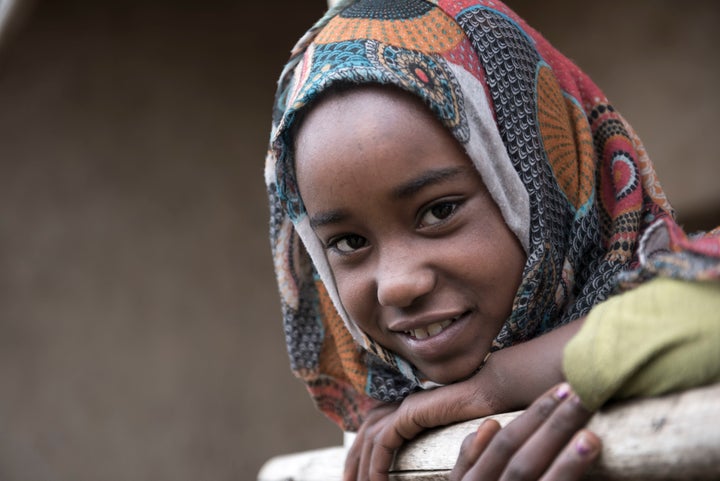 This International Women's Day, I want to salute and honor women and girls across the world for their courage, strength and perseverance. Despite all the progress we have made, millions of women and girls continue to face challenges ranging from access to education and employment opportunities, to early marriage and lack of access to reproductive/ maternal health services that hampers them from achieving their full potential.
Ethiopian women and girls face the same challenges shared by many in developing countries. Our tradition permitted marriage and childbirth at ages when women were only girls. In 2000, the contraceptive rate among married women was just 8%, preventing women from planning their families and spacing out births for the health of themselves and their children. Too many hospitals and too many health professionals lacked the training and resources to provide the services women needed, from sound advice to emergency obstetric care.
As Minister of Health, I took these concerns to heart and looked for ways to ensure that we were not only helping girls and women of the present, but the girls and women of the future.
I recognised that to change women's health, we would not only need to dramatically improve our health infrastructure to bring quality health care to every community, but we would need women as our health care providers and advocates.
The first barrier we needed to overcome was to make sure that women were seeking the care that they needed. With a male-dominated system, women were reluctant to discuss their health – particularly reproductive health. So we changed that. We recruited and trained 38,000 community health workers, the most of whom were women.
These community health workers expanded the reach of our health care system to every village in Ethiopia by providing a package of health promotion, prevention and treatment services. And with female health workers now available in every community, women actually started seeking care for themselves and their children. These women changed the dynamics of the Ethiopian Health System.
Ethiopia achieved a 71% reduction decreased by 2015. Our contraceptive prevalence rate increased from 8% to 36%.
These health successes are due in large part to employing and empowering women. Today, this same system is helping us identify and tackle new health challenges – whether emerging diseases, to non-communicable diseases to mental health. And we have shared our successes and lessons learned from the Health Extension Program for other countries to model. Ethiopia proudly joined the recently launched "She Decides" global movement to support the rights of women and girls to decide their reproductive future freely. I was honored and inspired to participate in the launching of this great initiative in Brussels on March 2nd, 2017. We must continue advocate for global actions and investments to support countries advance gender equality and the empowerment of girls and women.
First, I believe reproductive rights are immensely important. It puts trust in women to make the best decisions for their health, their future and their families. It gives them the ability to plan their families, which for many women means more freedom to work and contribute to the economy. It gives them control over their lives. We must take all of the necessary steps to give women continuous access to sound medical advice, to effective contraception that meets their needs, and to hospitals equipped staffed to provide a range of reproductive procedures.
Second, I believe that investing in girls' education is critical. Education gives girls the knowledge, experience and confidence to play their rightful role in society. When we tell girls that we expect them to pursue education and excel in education, we are changing the narrative and are opening the door to the leaders of our future.
Finally, we must encourage women's participation in our economy and in all levels of our government. Women are the key to successful development and ongoing progress. In the workforce, their ingenuity, determination and hard work help our economies thrive. In the government, they offer valuable perspective that can inform policy and remove barriers.
Investing in girls and women is the smartest thing we can do, and will help us to improve opportunities for all people. With equal access to education, health care, employment and representation in political and economic decision-making, girls and women are force to be reckoned with. A force that will build the resilient societies and sustainable economies we wish to achieve.
Related