For close to a year, refugees from the Syria, Afghanistan and elsewhere in the Middle East have been fleeing by the masses to pursue hope and better lives in Europe. The long, perilous journey includes crossing the Aegean or Mediterranean Sea, where an upwards of 2,5000 people have lost their lives this year alone. For those who do complete the long trip, the bright orange lifevest is often left behind on the rocky shoreline. In Mytilene, these lifevests are being repurposed to bring hope to new beginnings. We at The Pollination Project provide seed grants, from Grecian beaches to landlocked countries, to get their ideas off the ground. This week we are excited to see seven ideas invested into our future generations, both figuratively and literally.
Please help us in congratulating our seven recent grantees!
Michael Odhiambo Otieno, Takawiri Craft Enterprises Limited, Kenya. Sustainable solutions to controlling a locally invasive weed allow youth and fisherpersons greater employment opportunities.
Olaoluwa Halimat Abagun, The Girls' Podium, Lagos, Nigeria. Adolescent girls are coached in self-esteem and self-advocacy through digital tools leading to community transformation.
Clement Awanfe Ngueto, Peace With You, Santchou, Cameroon. Young people engage in peaceful interactions and dialogue that promote tolerance and coexistence among the interfaith.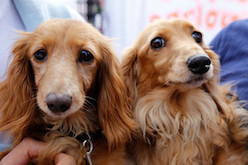 Courtney Meyer and Jessica Zeltner, Super Furry Festival, Sydney, Australia. Cuddle tents and cat-toos increase awareness on animal neglect and rescue shelter needs among festivalgoers.
Kathy Mackenzie, The SAORI Project, Long Beach, New York, USA. Weaving gives individuals suffering from Alzheimer's and Parkinson's a sense of independence.

Sarah Diane Draugelis and Kevin Zurek, Team fEMR, Detroit, Michigan, USA. Volunteer clinicians create organized medical collection systems allowing for best practices to be shared.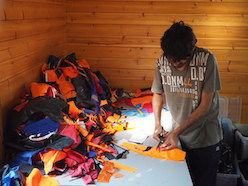 Eleni Altinoglou, Upcycling Lifevests: Safe Passages, Mytilene, Greece. Left behind lifevests are transformed to bags and furniture, bringing about greater economic security.
Do you or someone you know have a project in mind to help bring justice to all things across the globe? We accept grant applications every day of the year! We are humbled to learn about others' visions and what they are doing to spread peace and sustainability... One seed grant at a time.
REAL LIFE. REAL NEWS. REAL VOICES.
Help us tell more of the stories that matter from voices that too often remain unheard.