This week, I've had the exciting opportunity to sit on a panel at Tulane University with Fixes journalist David Bornstein. David recently wrote a very interesting NY Times column on diverging approaches to increase access to clean water in the developing world. In it, he highlights some of the inherent tensions posed by commodifying social services and social change, a natural outcome of the current privatization of social services to the non-profit and for-profit sectors.
As a non-profit leader, I believe in the ability of NGO's and non-profits to bring meaningful and lasting change to individuals' lives. I see the way our work at Grow Dat Youth Farm has impacted the trajectory of the lives of the youth who work here. At the close of their five-month leadership training this spring, 100 percent of graduates reported an improved ability to communicate and 81 percent reported gains leadership abilities, skills they learned while working together to grow 8,500 pounds of food for their community. Our work is just one of many high-quality programs that provide leadership opportunities, workforce training and positive mentoring to young adults throughout New Orleans. Collectively, these organizations are improving the quality of life for young adults in this city every day.
However, as David's article so eloquently describes, one of the dangers of privatizing social change is that what sells to funders is not always the best solution to the problem. Funders and philanthropists often have not lived the experiences of communities who are most routinely plagued by social problems. Well-intentioned though it may be, sometimes the world of philanthropy chooses solutions that aren't informed by enough indigenous knowledge or historical record to understand the evolution of a problem and the methods and time it will take to solve it.
The genius of Charity: Water, the NGO Bornstein writes about in his column, is that they've learned how to sell a solution to the incredibly pressing global problem of lack of access to clean drinking water: install wells or water purification systems, and provide transparency so donors can directly attribute their dollars to change in the community. While this may be the best solution in many cases, it proposes a silver bullet solution to a very complex problem -- a task that non-profits are asked to do every day. Moreover, it proposes that the solution can be designed and funded entirely by people who don't live with the problem. In contrast, Bornstein highlights the work of WaterCredit, a new model developed by a veteran of the clean water movement, which provides microloans to individuals living without access to clean water. People can use these microloans to design and implement their own solutions to bring clean water to their home or community. To date, they've extended $28 million in loans to 840,000, and the loans have a 98 percent repayment rate.
The answer to our societal challenges, be them lack of access to water, ways to transform food deserts to improve health outcomes, or approaches for re-connecting disconnected youth to education and employment, are not going to be solved with a single piece of infrastructure or technology, because it is people who will or will not use that infrastructure. Real change takes time -- sometimes years, sometimes generations -- and I believe it requires a deep investment and faith in the skills and abilities of people most impacted by the problems we seek to solve. Of course, this must be paired with goals, and plans to reach those goals, and measures to know if we are on the right track or not, but it cannot be done without the voice and leadership of individuals who face these challenges daily.
I wrestle with this tension daily at our youth farm. Given the current focus on the childhood obesity epidemic, it would probably be easier to fundraise if our mission was to improve the BMI (body mass index) of youth through farming rather than to develop their leadership skills. While a majority of our youth employees do lose weight and improve their eating habits while working here, our real goal is to enhance their leadership and problem-solving skills to better prepare them to address whatever challenges they face in the world. Because we engage them as whole people, not as a client whose problems and the solutions to those problems we've predetermined and identified, our youth become deeply invested in the work. Ultimately, this creates a far-reaching positive impact on our community as we train new leaders to teach others about food and health.
I applaud the efforts of WaterCredit and encourage more funders, philanthropists and investors to recognize that lasting change will not come without engaging the individuals most affected by problems in the crafting and execution of the solutions. That takes time and investment not only in the infrastructure that solves the problem but in the people who will use it.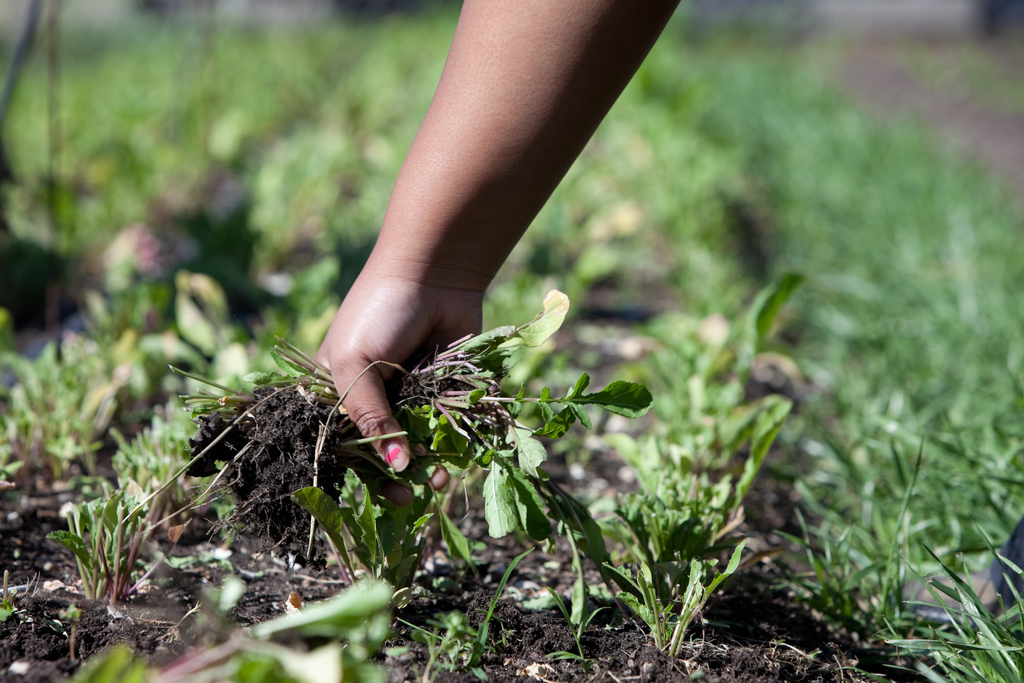 REAL LIFE. REAL NEWS. REAL VOICES.
Help us tell more of the stories that matter from voices that too often remain unheard.