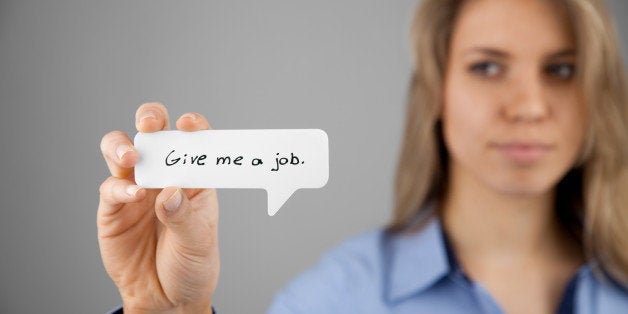 On August 12 the United Nations celebrates International Youth Day. It is an opportunity for us to think about the issues facing young people around the globe.

In our minds, youth stands for dreams, innovation, and new opportunities - or simply put, the future. Yet too many of these dreams are today being frustrated. Globally, youth unemployment is three times higher than that of adults. This is a problem in developing and developed countries alike: The potential of a whole generation risks being wasted with skills losses that would diminish long-term economic prospects while stoking social tensions.

Jobs - turning 'youth bulge' into a 'youth dividend'

Of the estimated 200 million unemployed people globally in 2014, about 40% were between the ages of 15 and 24 according to the International Labour Organization. And the problem of underemployment - jobs that fail to use young people's hard-acquired education and skills - may be even more insidious. Many young people are simply giving up, as evidenced by the growing number of 'NEETs', or youth who are 'not in education, employment or training.'

Overall, least developed countries - defined by the UN as the poorest and most vulnerable economies - are home to 90% of the world's people between the ages of 15 and 24.

Creating large numbers of decent jobs for young people is critical for achieving overall development objectives, from poverty reduction to better health and education. Globally, 600 million jobs will be needed over the next 15 years to absorb the current number of unemployed and provide job opportunities to the approximately 40 million labour market entrants - mostly young people - each year. A more immediate consideration for governments is that youth employment can mean the difference between a growth-boosting demographic dividend and a social time bomb. It is no coincidence that in the wake of the Arab Spring, investment in youth-related initiatives, especially related to employment, has increased sharply.

Youth - agents of change

Entrepreneurship is one of the most important drivers for job creation. Moreover, social entrepreneurship offers not only a path for young people to transform their own lives, but also a way to empower others.

When given the space and opportunity to do so, young people turn their energy and creativity towards solving today's challenges and tomorrow's problems. Social, political, and economic engagements intertwine for a new breed of social entrepreneurs. Their businesses, dubbed 'social enterprises', aim to make profits, but to use these revenues to invest in social change.

The theme for this year's International Youth Day - encouraging greater civic engagement by young people - pays tribute to the role that youth play in social change.

Full social and political engagement is impossible without economic empowerment, a point that is as true for women as it is for young people of either gender. This is why the notion of 'economic citizenship' being promoted by groups such as Child and Youth Finance International (CYFI) is so powerful.

CYFI is a global network of organizations working to give children and young people the knowledge to make good financial decisions, the ability to start saving, and the skills to find or create jobs. It was founded by Jeroo Billimoria, a serial social entrepreneur from Mumbai whose work has centered around expanding children's access to social support and economic opportunity. CYFI's entrepreneurship program, called Ye!, seeks to connect entrepreneurs between the ages of 16 and 30 around the world and provides them tools, resources and opportunities to support the growth of their enterprises.

I'm glad that the International Trade Centre, the Geneva-based joint agency of the United Nations and the World Trade Organization, is joining forces with the CYFI to support youth entrepreneurship.

Trade - facilitator and accelerator of change

You might be wondering why a trade-focused international agency is focusing on youth entrepreneurship. The fact is that international markets can be an important source of demand for businesses started and run by young people, whether in the north or in the south. This is especially true for internet-based companies, for which many traditional cross-border costs and obstacles are not relevant.

ITC's Youth and Trade Initiative is a concrete response to the global youth employment challenge by supporting youth entrepreneurship through trade along value chains in three concrete ways. With our Youth and Trade Strategies we help governments to integrate youth-related considerations into their export strategies. Our Trade Accelerators help improve income opportunities of youth-owned small and medium-sized enterprises (SMEs) through connecting them to international markets. ITC's SME Trade Academy trains young entrepreneurs on how to do business.

Shaping the future

As the international community stands poised to adopt a new development agenda in September 2015, youth-related concerns will be an integral component. The prospective 2030 Agenda for Sustainable Development recognizes the importance of tackling youth unemployment, and calls specifically for promoting youth employment and economic empowerment.

The experience with the Millennium Development Goals shows us that a common global agenda can galvanise support from many different actors. It also demonstrates that cooperation, from the grassroots level on upwards, is critical to success.
Every day, countless young people risk their lives in the hope of finding economic opportunities far afield. We need to work together to make it easier for them to create opportunities, for themselves, and for others, at home as well as abroad.
Calling all HuffPost superfans!
Sign up for membership to become a founding member and help shape HuffPost's next chapter