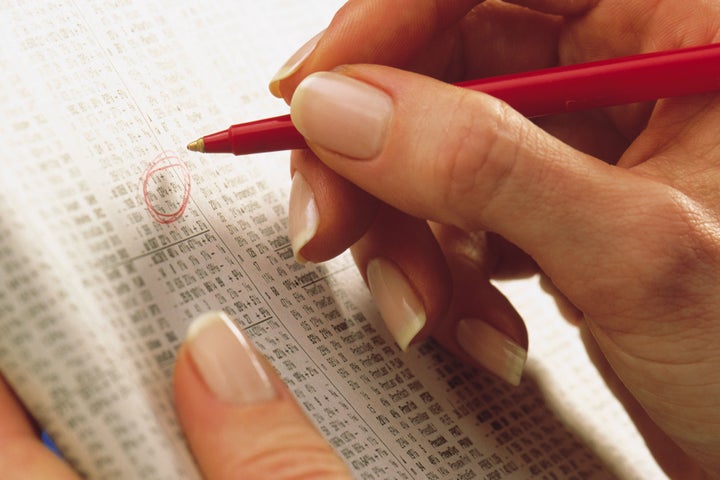 The economy is going gangbusters. The economy is poised for a fall.
Depending on the signals you tune into, you could see things going either way.
Take recent economic events. In late April, for example, the NASDAQ index topped a 10-year old mark while The Russell 2000 index of small-cap stocks achieved an all-time high. These milestones came on the heels of other signs that the economy is revving its engines. In Detroit, Ford delivered its best first-quarter since 1998. In Chicago, Boeing announced earnings that soundly beat expectations. And in Silicon Valley, demand for office space reached its highest levels in years, sending vacancies tumbling.
All good signals, right? Not so fast.
On the same day that the NASDAQ hit its recent high-water mark, Wal-Mart CEO Michael Duke said his company's core customers were "under a lot of pressure" and "running out of money" at the end of the month to buy basic items -- even more so than one year ago. The next day, the government announced that economic growth in the United States actually slowed in the first quarter. On top of that, home prices fell again, raising concerns that the housing market may be experiencing a double-dip recession. Then there's the price of gas, which, as of writing, was solidly above $4 per gallon across the U.S. and weighing heavily on everyone who depends on it.
Confused about the signals? Don't be. At any given time, economic news is almost always mixed. When one sector is up, another is down. The same is true of indices, indicators and bellwethers. They are constantly in motion and often at cross currents with one another. If the economy is slowing, for example, then why are orders for durable goods increasing, as they did in March?
As a leader, you have to be careful not to read too much into some signals and not enough into others. Broad economic indicators, for example, provide a sense of the general direction of the world and national economies, but they can't tell you when it's time to take a risk.
As a general rule, the things that you know and control have a greater impact on your results than the things that you have no sway over. Rather than fret over macro signals that are beyond your realm, focus on the things you can influence. This includes many business basics such as customer satisfaction, product quality or operational excellence. When you zero in on the things that are relevant to your organization, you can make informed decisions about strategic planning, resource allocation and risk management.
This is what Ford did so cleverly at the onset of the recession when it mortgaged many of its assets to borrow more than $20 billion. The move was derided by critics as risky and desperate. But CEO Alan Mulally convinced lenders it was precisely the bold step Ford needed to fund a turnaround. While others debated what to do amid the economic uncertainty, Mulally took decisive action to save his organization.
In a similar vein, Apple also moves swiftly when opportunity arises. When other computer manufacturers were unsure whether to jump into the market for tablet computers, Apple proceeded full-speed ahead with a breakthrough design and plans to secure access to critical device components. The moves gave the company a one-year lead in tablets and a majority market-share position.
To make the most of the bold decisions you make in uncertain times, you must provide unambiguous leadership to help your employees achieve their aims. The more mixed the signals around you, the more clear your messaging needs to be. Tell your employees exactly where your organization is headed, how it plans on getting there and the specific steps it will take along the way. This will go a long way in aligning your strategy with their execution.
If you should encounter bumps, do not panic. Stumbles are bound to happen. In fact, count on them to occur in 3 if not 4 of every 10 actions you take. Portfolio managers such as Warren Buffet operate this way. And so can you. In times of uncertainty, don't forget that you were never as infallible as you thought on your best day or as inept as you feared on your worst.
Stayed focused on the indicators that impact your business and influence your market. Calculate your opportunities accordingly, and identify the challenges that you are likely to encounter. Then communicate clearly to your stakeholders what your objectives are.
The approach will take some courage. But isn't that the substance of true leadership?
REAL LIFE. REAL NEWS. REAL VOICES.
Help us tell more of the stories that matter from voices that too often remain unheard.