SINGAPORE, Nov 20 (Reuters) - A coalition of the world's largest investors called on governments on Tuesday to ramp up action on climate change and boost clean-energy investment or risk trillions of dollars in investments and disruption to economies.
In an open letter, the alliance of institutional investors, responsible for managing $22.5 trillion in assets, said rapidly growing greenhouse gas emissions and more extreme weather were increasing investment risks globally.
The group called for dialogue between investors and governments to overhaul climate and energy policies.
The call comes less than a week before major U.N. climate talks in Doha, Qatar. Almost 200 nations will meet in Doha from Nov. 26 to Dec. 7 to try to extend the Kyoto Protocol, the existing plan for curbing greenhouse gas emissions by developed nations that runs to the end of 2012.
On Sunday, the World Bank said current climate policies meant the world was heading for a warming of up to 4 degrees Celsius by 2100. That will trigger deadly heat waves and droughts, cut food stocks and drive up sea levels.
"Current policies are insufficient to avert serious and dangerous impacts from climate change," said the group of investors from the United States, Europe, Asia and Australia.
The investments and retirement savings of millions of people were being jeopardised because governments were delaying tougher emissions cuts or more generous support for greener energy.
The group said the right policies would prompt institutional investors to significantly increase investments in cleaner energy and energy efficiency, citing existing policies that have unleashed billions of dollars of renewable energy investment in China, the United States and Europe.
But many economies were still going to be heavily reliant on polluting fossil fuels such as coal, and policies needed to be implemented to speed up the shift to cleaner energy, the investors said.
They issued seven action points, including slashing fossil fuel subsidies and boosting carbon markets, for governments to focus on and said the re-election of Barack Obama in the United States and the leadership change in China were an opportunity to push for tougher climate talks.
"Strong carbon-reducing government policies are an urgent imperative," said Chris Davis, director of investor programs at Ceres, a U.S.-based coalition of investors and green groups.
"Hurricane Sandy, which caused more than $50 billion in economic losses, is typical of what we can expect if no action is taken and warming trends continue," said Davis, who also works for the Investor Network on Climate Risk, which groups 100 institutional investors with assets of more than $11 trillion.

Before You Go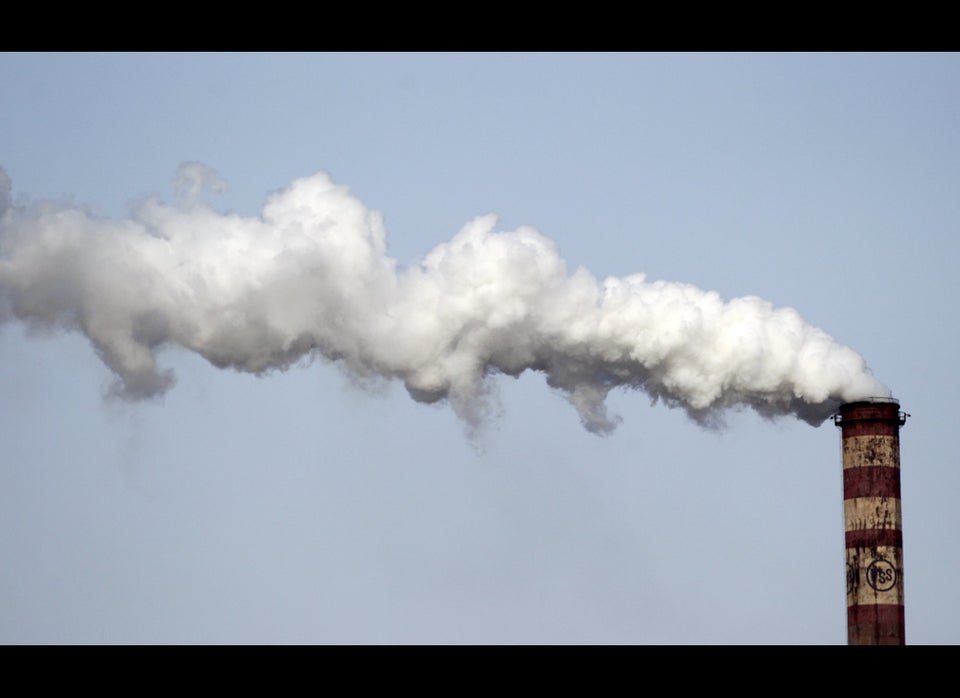 Top 10 Most Polluting Countries (2010)
Popular in the Community