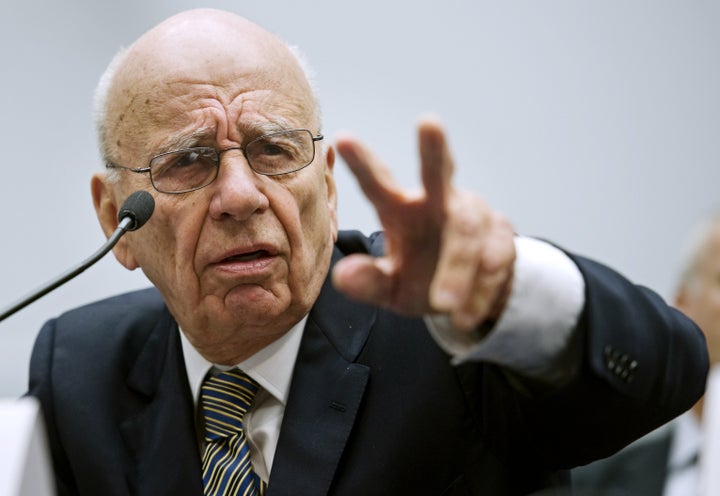 News Corp mogul Rupert Murdoch turns 80 today, and he finds himself tantalizingly close to closing a deal that would take his media empire to new heights: the "complete takeover of UK satellite television operator British Sky Broadcasting (BSkyB), which would cement News Corporation's move away from relying on the cyclical advertising market to drive earnings." Murdoch sees the move to a subscriber model of content as critical to his empire's bottom line. That plan, however, is hitting a snag.
A year ago, Murdoch offered a competitive bid at 700p per share for BSkyB, which at the time was trading at 555p per share. The move was reminiscent of the way Murdoch drew down on Dow Jones. There, he offered $60 per share on a property that was trading at $36. A lot of intense wrangling ensued, during which time Dow's value rose right up against Murdoch's offer. The same thing is happening with BSkyB, only in this case, activist investors have caused BSkyB's value to skyrocket. Yesterday, it closed at 828.05.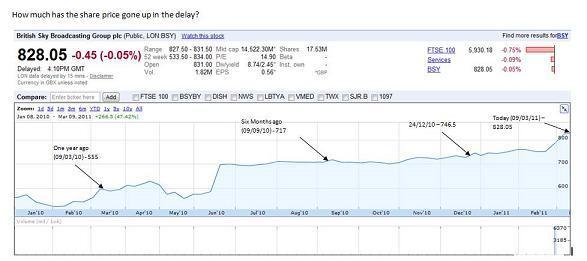 Leading the charge to push up BSkyB's value are two hedge fund managers. The first is financier Frank Brosens, who runs Taconic Capital Advisors and who has "in recent weeks bought more than 20.7m shares in BSkyB, amounting to a 1.18pc stake in the company."
Hedge funds now control 12 percent of BskyB. They seem, at the very least, determined to force Rupert to take a haircut on the deal. They're actually just 3 percent short of being in position to block the deal entirely.
As you might imagine, there's enormous resistance in Europe to Murdoch expanding his empire. Consumers aren't fond of the idea of massive media consolidation coming to the United Kingdom. Murdoch's decision to install his son James as the chief executive has been greeted by investors with charges of nepotism.
The U.K. is also still roiling over the phone hacking scandal that News Corp property News Of The World engaged in, and which cost former NOTW editor Andy Coulsen his position at 10 Downing Street as PM David Cameron's communications director.
Beyond that, investors eye the coming rollout of a new BSkyB box as a reason to believe that BSkyB's share price is currently undervalued.
The dramatic rise in share price puts Murdoch, who had hoped to make the acquisition for £7.8 billion, in a bind. Per Andrew Clark at the Guardian: "One leading institutional investor told the Observer that a fair valuation for BSkyB was 950p per share - which would cost News Corp £10.5bn - and that the inclusion of a bid premium would push the true asking price up to as much as £11 per share, or more than £12bn."
Ultimately, I've learned to not bet against Rupert when he sets his sights on an acquisition, especially one that he desires so desperately in order to immunize his media holdings from the vagaries of the advertising market. It seems pretty clear, however, that this time around, Murdoch will have to pay dearly to get what he wants.
REAL LIFE. REAL NEWS. REAL VOICES.
Help us tell more of the stories that matter from voices that too often remain unheard.