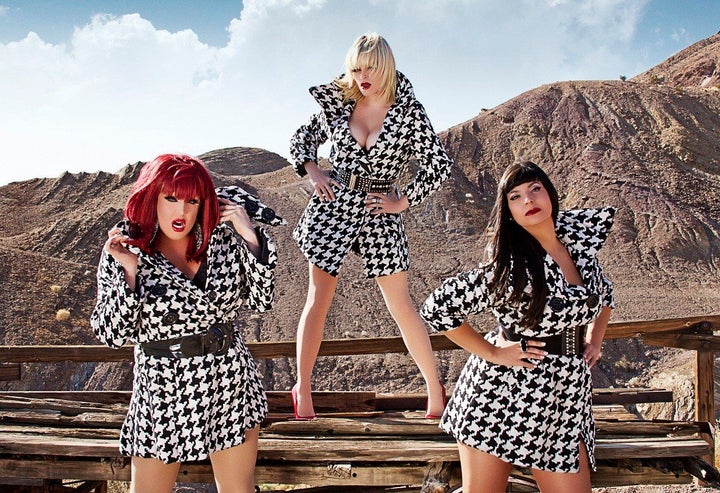 The recent spotlight on the alarming number of young LGBTQ people who have committed suicide in America reminds us that even today, there exists immense pressure for many young people when coming out and identifying as gay, lesbian, bisexual, or transgender. While in many states, gay rights are gaining protection and prioritization with passage of inclusive legislation, in other states, legislators are stripping LGBT people of very basic rights. Laws prohibiting same-sex marriage may not seem like a crushing issue for a young person who is struggling just to come out to himself or herself as LGBT, but the atmosphere that that inequality creates can be suffocating.
Even with many out role models and positive LGBT imagery in mainstream media, there is still much work to be done to achieve full equality for LGBT Americans. Until that equality is gained, many gay young people will grow up feeling that the very thing that makes them unique also makes them inferior to their straight peers. This affects how their self-esteem and relationship skills develop, and these side effects of injustice can often cause the greatest damage.
If we want the sociopolitical climate in this country to change, we've all got to become engaged in the conversation. We've got to remind each other to value the gifts we are born with. We've got to celebrate our differences. It's easy to become complacent when we see more and more imagery of LGBT people in TV, film, and music, and we sometimes forget that the fight for equality continues. It is up to all of us to get our friends, neighbors, and even strangers involved in standing up for the rights and equal treatment of all.
As a band with an unconventional membership, we've always been aware that we're running head-first into uncharted waters. We know what it's like to grow up and not see people like us in the public eye, let alone making fierce dance music. Our mission is twofold. Firstly, we have fun and celebrate life with everything we do. Secondly, we strive to empower others to do the same. We want our music to help everyone realize that anyone can achieve their dreams, regardless of race, class, sexual orientation, weight, age, or gender identity/expression. But in order to do that, everyone needs a safe, supportive environment in which to learn and grow. LGBT students and teachers need that same support and acceptance from their school environments, and GLSEN (the Gay, Lesbian and Straight Education Network) strives to ensure that they get it.
When we recorded our latest single, "Invincible," we knew it was an empowerment anthem. With its inspiring lyrics and irresistible beat, we could imagine people dancing to it everywhere and using it as the perfect song to turn a dark day into a bright one. In appreciation of all the love and support we've received from our fans, we wanted to give something back to our community and support those who work to make the world more welcoming for all. We decided to release "Invincible" in conjunction with GLSEN because of their incredible track record of helping to create safe and friendly learning environments for young people and teachers across America. Proceeds from sales of "Invincible" will benefit GLSEN and help them continue to build a coalition of advocates and allies for LGBT young people.
The music video for "Invincible" includes videos our fans submitted to us, in which they hold up signs telling their stories of pain, fear, victimization, and, ultimately, self-esteem, joy, and triumph over bullies. Today, more than ever before, it is imperative that we share our stories so that people enduring bullying or self-hatred know that they're not alone, and that support and love are always available to them. The music video for "Invincible" reminds us all of our worth and potential, and we believe that that's part of the reason it received tens of thousands of views in its first few days of release. The world is hungry for change, and we're proud to be working with GLSEN to help deliver it. No matter what anyone says, each person is beautiful and valuable in his or her own way. When we remember that, we become invincible.
Popular in the Community