"Invisible" architecture isn't a novel concept -- see South Korea's in-the-works, LED-clad Infinity Tower. But it's an evolving one. Given the pace of technological change, an architect is never done finding fresh ways to make a building disappear.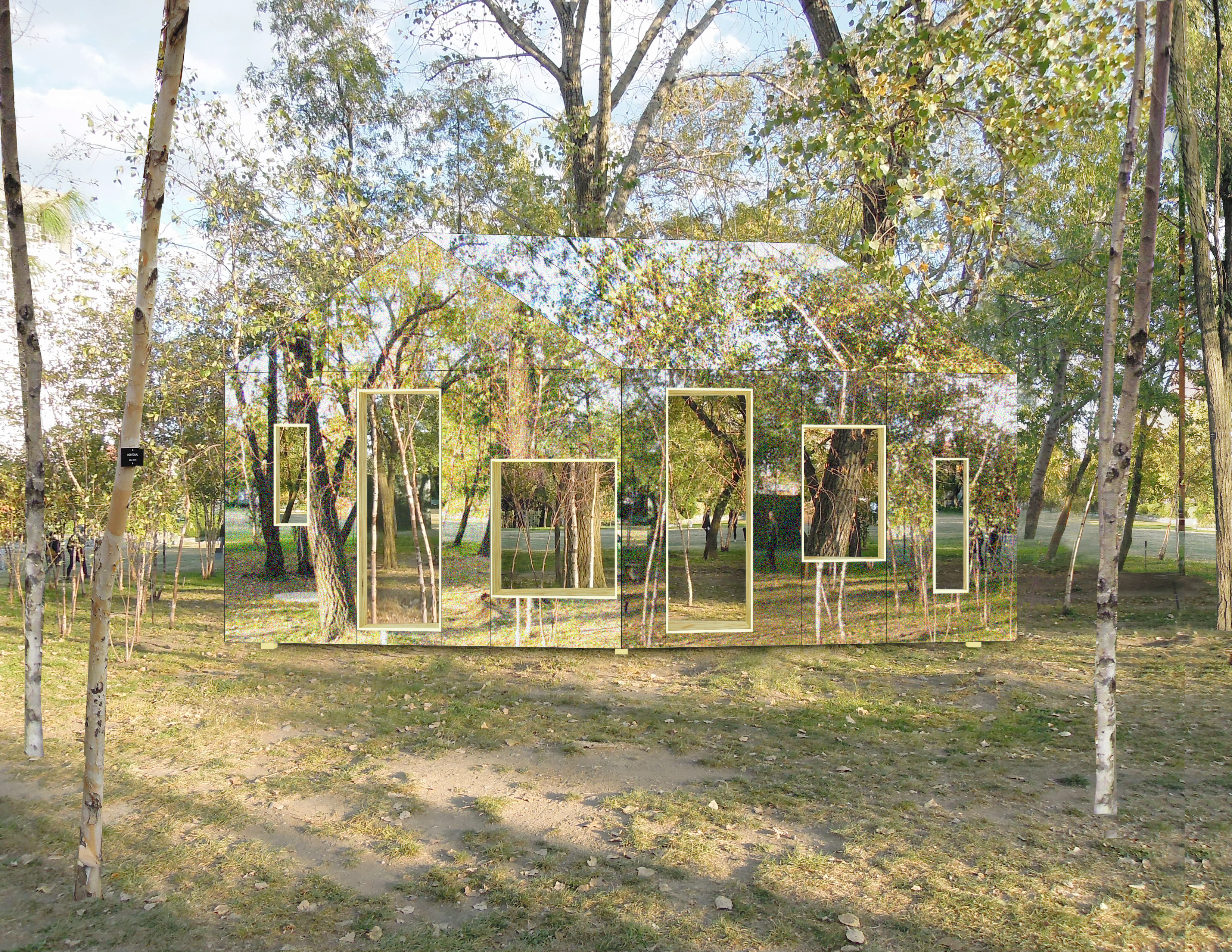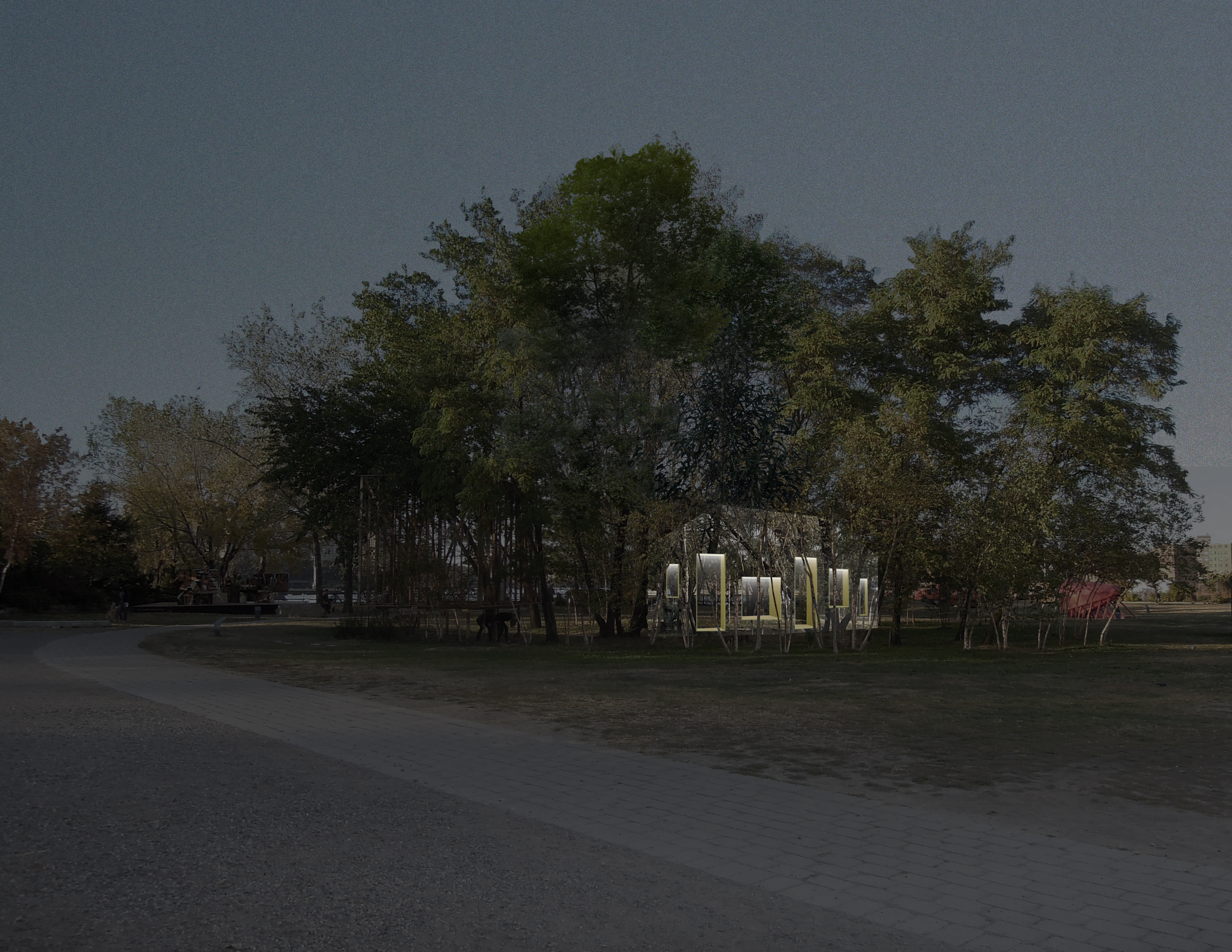 In the case of the reflective object above, the revelation is the technology the architects chose not to use. No fancy LEDs or futuristic materials are needed to build "Invisible Barn," as the parallelogram-shaped structure pictured in Socrates Sculpture Park is known. The brainchild of the New York-based architecture firm stpmj, it's designed to be made of wood and sheeted with mirror film, at a cost of $5,000.
The idea is to "blur the perceptual boundary" between object and setting, according to a statement sent by the architects to The Huffington Post. Niches built into the structure mean the experience changes the closer you get -- up close, you can see where true birch trees turn into reflected ones.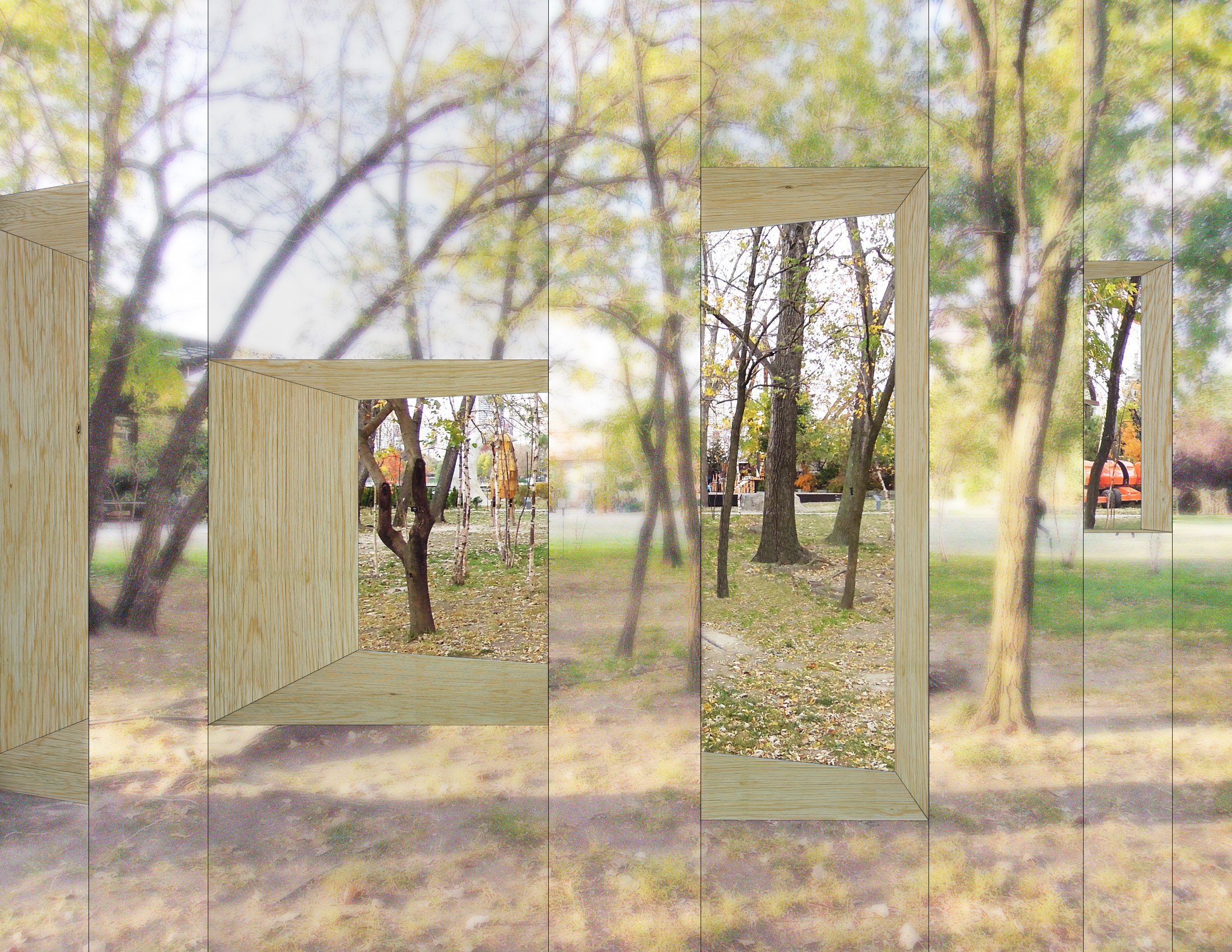 Yet the materials are basic enough not to disturb the peace. The architects credit the building's size and the "placement of the trees" for a seamless effect. "The projection on the mirrored surface is similar to what people would see without the folly," they added.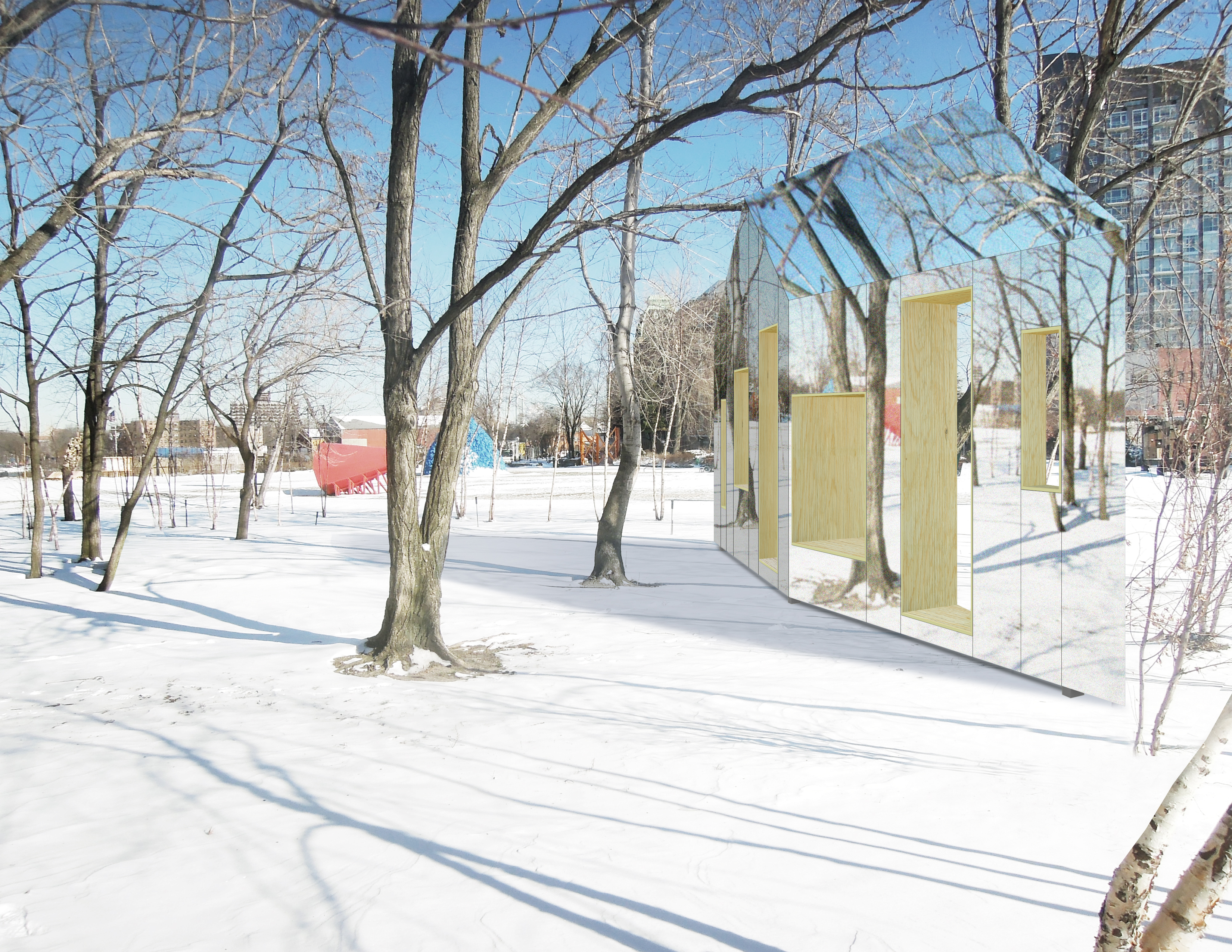 If it seems whimsical, that's because the idea was hatched for the Folly contest, an annual event held by the Architectural League of New York. The name references the age-old concept of the "architectural folly," a fanciful, small building typically set in a garden as a conversation starter. The Architectural League has expanded that model, asking for projects that explore "the increasing overlaps in references, materials, and building techniques" between architecture and sculpture.
Winners are invited to install their entry inside Socrates, a public park in Long Island City, NY. This year, the honor goes to a Noah's Ark-influenced blueprint out of Philadelphia, for an "inverted, seemingly unfinished" boat hull. (Out of 170 submissions, "Invisible Barn" was a "notable entry.")
Still, simplicity, remember? There's nothing stopping you from setting a mirror up in your backyard and watching the trees multiply.
Related
Popular in the Community