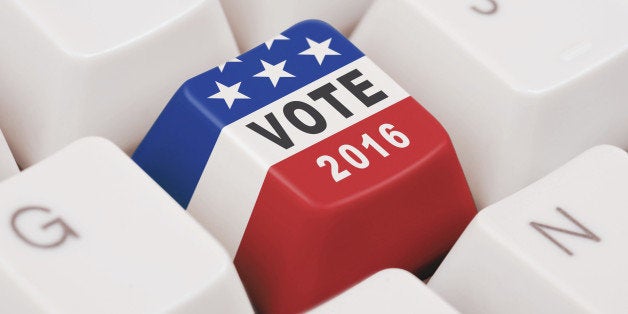 The 2016 'invisible primary' is officially underway...but with new polling scarce, a single focus group attracts weekend chatter. This is HuffPollster for Monday, January 12, 2015.
FOCUS GROUP WEARY OF DYNASTIES - Dan Balz: "A dozen Denver-area residents spent two hours dissecting the state of the country and its politics. The 12 participants — Democrats, Republicans and independents — are weary of political dynasties. They were dismissive, sometimes harshly, in their assessments of Bush, the former Florida governor. They were also chilly toward former secretary of state Hillary Rodham Clinton. When the name of Sen. Elizabeth Warren (D-Mass.) was introduced into the conversation, however, many of those around the table, regardless of party affiliation, responded positively. To this group, who spoke in stark terms throughout the evening about the economic challenges of working Americans, Warren has struck a chord. The two-hour session, moderated by Democratic pollster Peter Hart for the Annenberg Public Policy Center at the University of Pennsylvania, turned upside down much of the conversation about the coming presidential campaign, where Bush and Clinton occupy so much space." [WashPost]
Word association - Carrie Dann: "The words associated with Bush in a free-association exercise were: 'Joke,' 'No thank you,' 'Clown,' 'Interesting,' 'Don't need him,' 'Intriguing,' 'Greedy,' and 'Bad scene.' 'I just can't stand him,' said Susan Brink, a 56 year-old relocation consultant who describes herself as a strict independent. 'He's a Bush.'...Compare those responses to the words associated with 2016 rival Rand Paul, who enjoyed close to the same level of name recognition as Bush among the participants: 'Entertaining,' 'Interesting,' 'Very intriguing,' 'Honest,' 'Freedom.' The former Secretary of State also received a mixed reaction from the group in Colorado, which was comprised of seven independents, three Democrats and two Republicans. The words used to describe [Clinton]: 'Hopeful.' 'Crazy.' 'Strong.' 'Spitfire.' 'Don't like her.' 'Untrustworthy.' 'More of the same.' 'Next candidate please.' 'A politician but gets things done.' 'She's just not relatable,' said Regan, the Democrat who backs Warren, whose anti-Wall Street crusades have won her progressive accolades." [NBC]
Caveat - Balz: "It is important to emphasize that this was simply one group of 12 people. They are not necessarily a representative cross section of the entire population, any more than a dozen donors or a dozen strategists would be. But as with all recruited focus groups, the collective impressions and individual observations provide a valuable counterpoint to the conversation that is taking place among political insiders."
-Alan Tofias: "Next person to complain about polling/poll aggregators gets reminded 'reputable' organizations still use focus groups" [@tofias]
THE 'INVISIBLE PRIMARY' IS UNDERWAY - Nate Cohn: "If you want to be a savvy political reader, it's time to start paying attention to the flurry of articles about the so-called invisible primary: the behind-the-scenes competition for the support of elected officials, donors, party leaders and political operatives….[W]hat's going on at fund-raisers on the Upper East Side, dinner parties in Northern Virginia and, yes, even football games in Texas really influences who will be the next president. It matters far more, in fact, than many of the topics you can expect to be reading about six months from now, when the news turns to horse-race pageantry...The invisible primary is well underway, and it will confer the resources, attention and credibility necessary to win a presidential nomination. A candidate who locks up a majority of potential support in the invisible primary, like George W. Bush in 2000, almost never loses. Many plausible candidates who fail to attract support in the invisible primary simply decide not to run at all. Those who try without such support, and gain momentum by winning an early primary, still usually lose." [NYT]
Need a focus group of 'diehard party activists' - Political scientist Daniel Drezner: "The first primaries are a year away. The roster of possible candidates remains very much in flux. [P]eople have busy lives. Why bother devoting any attention to possible 2016 candidates now?...These uninformed impressions [measured in the Hart focus groups] will change as the 2016 campaign generates more news coverage, primary debates, candidate announcements, policy positions, and even gaffes and gaffe responses. Uninformed voters don't become fully informed voters — but even small scraps of information can turn a politician with a blank slate into a politician with a distinct brand….right now, it's the activists who matter, not swing voters. By the time swing voters start to pay attention, the narrative about the major candidates could look very different." [WashPost]
HUFFPOLLSTER VIA EMAIL! - You can receive this daily update every weekday morning via email! Just click here, enter your email address, and click "sign up." That's all there is to it (and you can unsubscribe anytime).
MONDAY'S 'OUTLIERS' - Links to the best of news at the intersection of polling, politics and political data:
-Harry Enten lists five reasons Mitt Romney is thinking of running. [538]
-Nate Cohn sees invisible primary promise in Scott Walker. [NYT]
-Carroll Doherty answers critics of a Pew Research question on "gun control" vs. "gun rights." [Pew]
-The Pew Research Internet Project releases updated social media usage stats. [Pew]
Calling all HuffPost superfans!
Sign up for membership to become a founding member and help shape HuffPost's next chapter
BEFORE YOU GO
PHOTO GALLERY
Great Political Names