This week I've discovered a colonial jewelry, a city full of colors and flavours. You can see the city in a day, but I think you will fall in love with his golf courses and people and chocolate. And you'll stay longer...
I present you St. Augustine, Florida!
Founded by Pedro Menendez de Aviles in 1565, St. Augustine is a unique city featuring colonial Spanish neighborhoods, magnificent buildings and its own historic charm.
If you want an unforgettable holiday, you can rent an apartment with ocean view and a pool. You can walk on cobblestone that lines St. George Street, shop in many distinctive stores, and have lunch at the popular Columbia restaurant, or authentic Florida Cracker Cafe. Try Cafe Alcazar, which has been standing since 1888!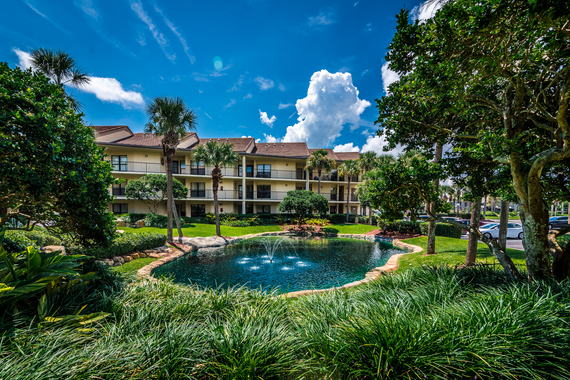 Visit The Lightner Museum and its beautiful gardens or have lunch in their restaurant that has been converted from a historic indoor pool.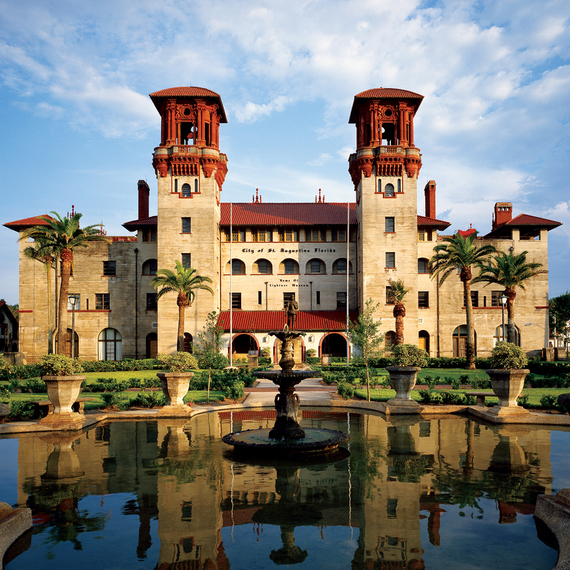 Nightlife in St. Augustine is more vibrant than you might expect from a historic district. Ranging from piano bars like Rhett's to brewhouses like A1A Ale Works, the venues offer everything from live music to home-brewed beer. Although not known as a live music town exactly, jazz is big here, with Stoogie's Jazz Club & Listening Room located in the old district near the bay, and the Cellar Upstairs Wine & Jazz Bar, located at San Sebastian Winery close to hotels and the airport.
You will find some very beautiful antique shops in here. Souvenir and boutique browsing is best in Aviles and St. George streets in the pedestrian-only old city, where art galleries rub shoulders with natural apothecaries.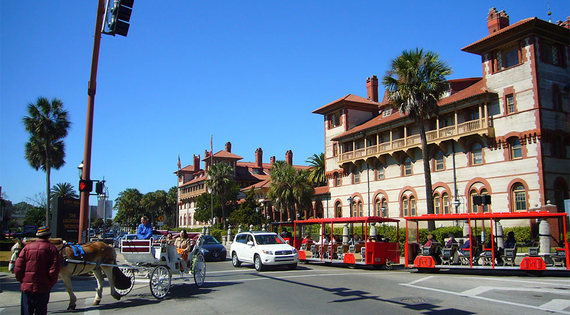 This amazing little town is full of surprises! Do you love golfing vacations and country clubs? St Augustine is the perfect place for your hobbies.
- St Johns Golf and Country Club. In terms of layout, conditioning and value, St Johns Golf and Country Club is hard to beat.
- South Hampton Golf Club
- The King and the Bear - World Golf Village
- Royal St Augustine Golf and Country Club
And these are just a few of them.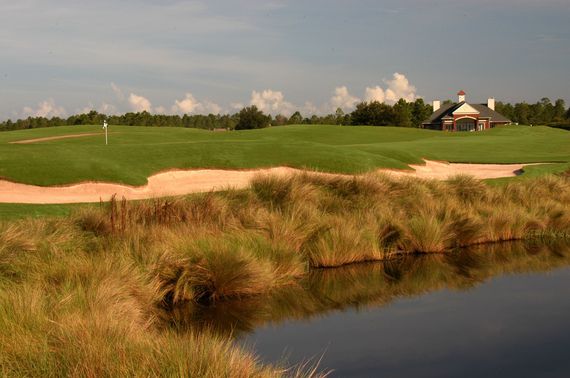 I recommend you to have fun at the St. Augustine Pirate & Treasure Museum, to visit the Lighthouse for a fascinating view, and to try Whetstone Chocolates Tasting Tour.
And don't forget the red trains, you can see the city in style and have a lot of fun!
More travel photos from around the world here.