Starting today, I invite you to travel with me around the world. I will write about: people, secret places, amazing attractions, inspirational activities, and of course what to do to have a lot of fun! For me, this is the best life: explore the world, enjoy cities, find peace in nature and have some healthy lauhgs along the way. Let's dive in: the most interesting things you can do in Branson!
Branson, Missouri offers visitors a tremendous amount of things to see and do. Home to a variety of live stage shows, the exciting Silver Dollar City theme park and the beautiful outdoors of the Ozark Mountains, Branson is teeming with activities for visitors. If you want to have an amazing experience, you can rent a home for your family's best holiday.
1. The Butterfly Palace & Rainforest Adventure
This butterfly sanctuary draws guests who appreciated nature and beauty to its peaceful environs. This large, indoor exhibit is over 9,000 square feet in size and features all manner of live butterfly species as well as a variety of plants and shrubs that attract butterflies.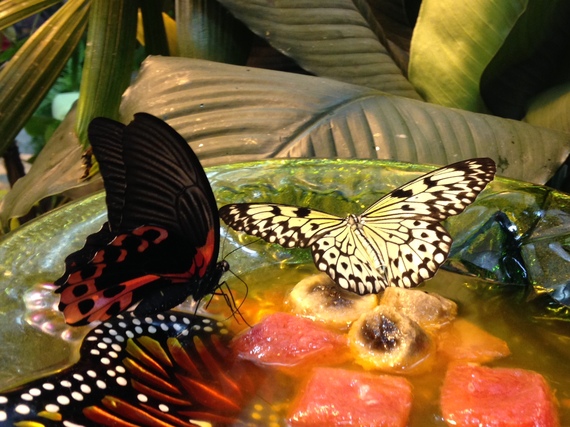 2. World's Largest Toy Museum
The minute you step through the doors of this gigantic toy museum, you're a kid again! The exhibits at this museum will bring back memories of simpler days. Displays feature old lunchboxes, stuffed animals, dolls, toy soldiers, trains, cap guns, wind-up toys, and more. Some of the items here date back to the 1800s.
Branson has always sought to market itself as one of the premier family-friendly vacation destinations of the Midwest, and since 1960, perhaps no single attraction has embodies this fact more than Silver Dollar City. This one-of-a-kind theme park (which runs from March to late December) seeks to evoke an experience reminiscent of the late 19th century, with demonstrations like glass-blowing and rides like the steam train or the flooded mine. Tours of historic Marvel Cave are also offered through the theme park.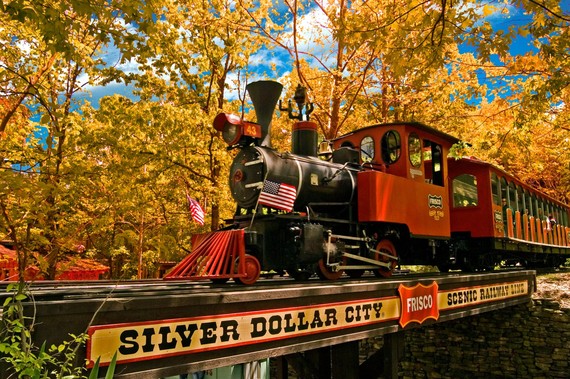 Nestled near the Ozark Mountains, this lake is Branson's main resource for visitors looking to go fishing, swimming, tubing, or wake-boarding. Local businesses also offer parasailing and scuba diving for more adventurous guests. Spend a day at the lake and then visit one of many restaurants nearby.
Ride through the Ozark foothills and tunnels on a first-class railroad line that maintains the same vintage atmosphere that guests have been enjoying for over 50 years. The 40-mile tour takes passengers through southwest Missouri, an area that is still home to wildlife and ruins of pioneer communities.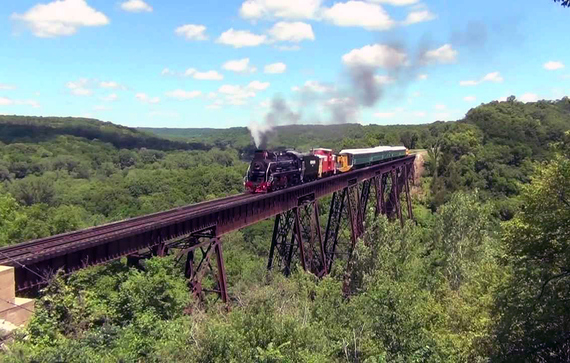 6. Dinner and a show at Mel's Hard Luck Diner.
Mel's is famous not only for its fun, 50's diner atmosphere, but also for the singing waiters and waitresses who will serenade their guests throughout the day. Guests won't be surprised to find themselves dancing, toe-tapping, or clapping while they enjoy their meal. Located in the Shops at Grand Village, Mel's Hard Luck Diner specializes in great food, great music, and a unique, memorable experience for every new friend who walks in the door.
Moonshine Beach is a great place to relax with the family. Visitors can enjoy the sandy beach, located on the shores of Table Rock Lake that allows families to swim, sun and enjoy beautiful views.
Experience a sparkling tour of wine making on this free tour, which ends with some fine wine tasting. Kids receive grape juice.
The name Skycoaster might sound like the roller coaster, but the ride at Branson Tracks is really more of a humongous swing. Up to three people can be strapped in at a time for this wild ride where you're pulled to the top of a tower and then set loose to race down toward the ground and then swing out over the parking lot.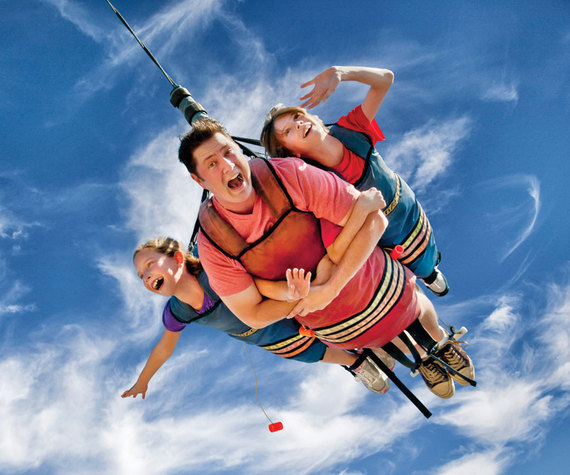 10. Branson Creek Golf Course
The Branson and Tri-Lakes Area is home to outstanding Golf Courses with an impressive list of honors and awards to their credit by Golf Digest, Golf Week, and Travel & Leisure Magazine. Every course has challenging play for beginners and the avid golf enthusiasts. You can't beat the Ozark Mountain scenery and views of the Tri-Lakes Area.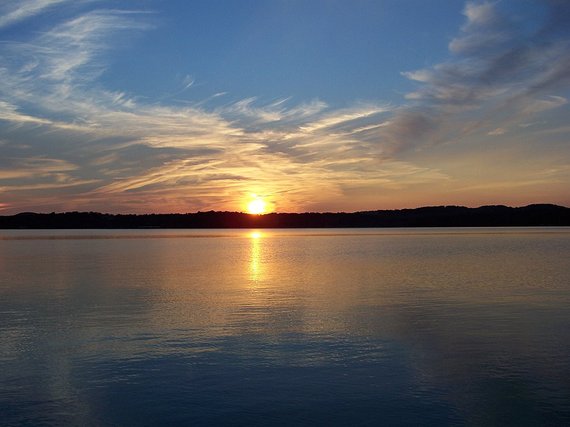 What would you like to do for a wonderful weekend in Branson?
More photos from around the world here.