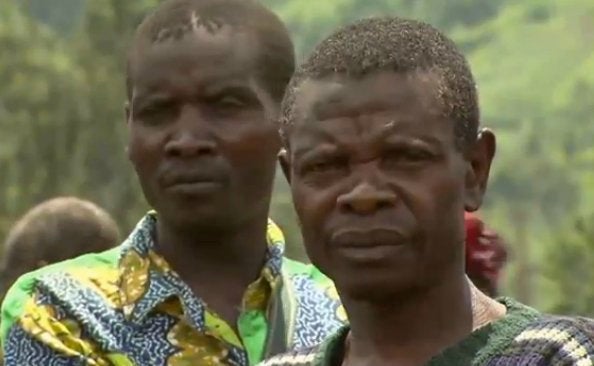 As more women in developing nations are empowered to promote their own advancement and security, NGOs can't forget those who have the power to instantly change the treatment of women -- men.
In Dr. Babatunde Osotimehin's recent HuffingtonPost article recapping his experience at the World YWCA's fourth International Women's Summit in Zurich in July, the UN World Population Fund executive director called on people working on women's issues to focus their efforts on men and boys. Search for Common Ground, an international NGO working to transform the way the world deals with conflict, has been answering that call for years in some of the most challenging environments in the world.
Against the odds, we at SFCG have been reaching out to men in the Democratic Republic of Congo, the subject of a recent UN report on mass rape and human rights violations, running retraining programs for the Congolese army and airing short films aimed at changing attitudes toward women and transforming expectations for male behavior. This campaign, the first of its kind, asks viewers to think critically about traditional attitudes toward women showing various scenarios in daily life and asking in Lingala, "Vrai djo?" "Is this a real man?"
In the Democratic Republic of Congo society presents many opportunities for men -- as fathers, boyfriends, employers or husbands -- where they have the chance to choose: Will they treat a woman well or badly? Often, societies in conflict become accustomed to sexual abuse, domestic violence and abuse of power, finding such behaviors "normal" or even "part of the culture." The campaign asks if Congolese men really want to play this negative role.
Vrai Djo is the first media campaign against sexual violence that seeks to promote a positive role for men. "One often sees campaigns that denounce men's behaviors and say what they should not do, but one never sees a campaign that motivates men to become positive, to find their inner strength, and to respect women and girls," explains Dirk Koch, our DRC country director.
In collaboration with Cyberpictures and with support from the British government, the campaign includes five short films as well as three audio spots which will be aired on radio and television throughout the Democratic Republic of Congo. Public screenings are also planned for the city of Dongo, in the province where violence against women has been the most widespread. These short films are hosted by one of Congo's most popular recording artists, Celeo Scram, and use the rapper's star power to create a positive role model for men and boys in Congo.
"A real man is a man who knows what he wants and knows how to control himself," explains Celeo, who plays several roles in the videos. "He is a person who respects himself and respects the women and girls around him."
So far, the program is getting results. Pre- and post-test data from SFCG focus group discussions with Congolese viewers showed an improvement in the role participants perceive for men in the struggle against violence against women. The public screenings and television broadcasts have had immediate outcomes by facilitating discussion among viewers. The cumulative effects of discussions and broadcasts influenced the participants' commitment to combat violence against women, and moreover their attitude toward women through change in their behavior toward women.
These early successes show there is a real need for more targeted action. We are working to secure the resources to continue a sustained effort to reach men and boys in areas experiencing the worst sexual violence against women in Congo, including by reaching out to media organizations to take a more active role in airing the short films. Dr. Osotimehin is right, there should be outreach that empowers men and boys, and we are doing that work today as we remain committed to working for a safer world for women and girls - and everyone else -- tomorrow.
REAL LIFE. REAL NEWS. REAL VOICES.
Help us tell more of the stories that matter from voices that too often remain unheard.