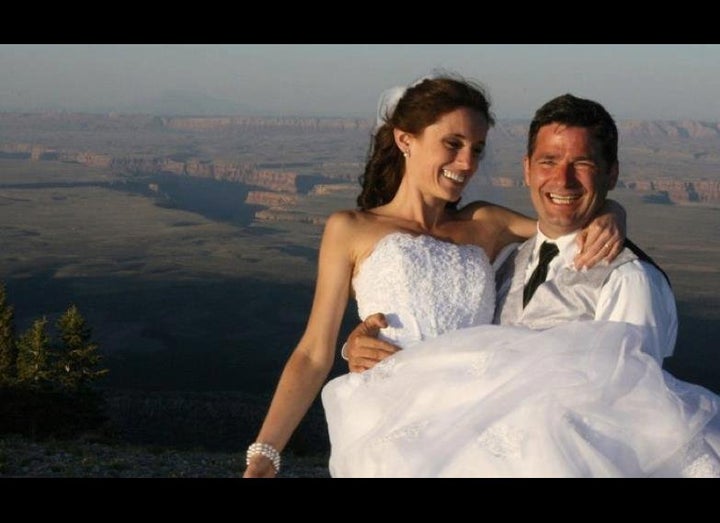 The storybook romance of an Arizona couple who was wed at the Grand Canyon recently ended in tragedy, when the gorge -- one of the seven natural wonders of the world -- claimed one of their lives.
According to the National Park Service, Ioana Hociota, 24, of Tempe, was hiking with friend Matthia Kawski near the South Rim of the Grand Canyon on Feb. 25, when she suddenly cried out.
"The blood froze in my veins," Kawski told KPBS. "It was a few seconds later that I heard a dull thump. I ran back to the saddle calling for her. There was incredible silence."
Hociota had apparently lost her footing while trekking up an unmarked trail and fell about 300 feet to a rock ledge below.
"She was a good hiker, not careless, not reckless," Hociota's husband, Andrew Holycross, told The Republic. "She didn't take chances. She was on a path I would have taken."
PHOTOS OF IOANA HOCIOTA: (Article Continues Below)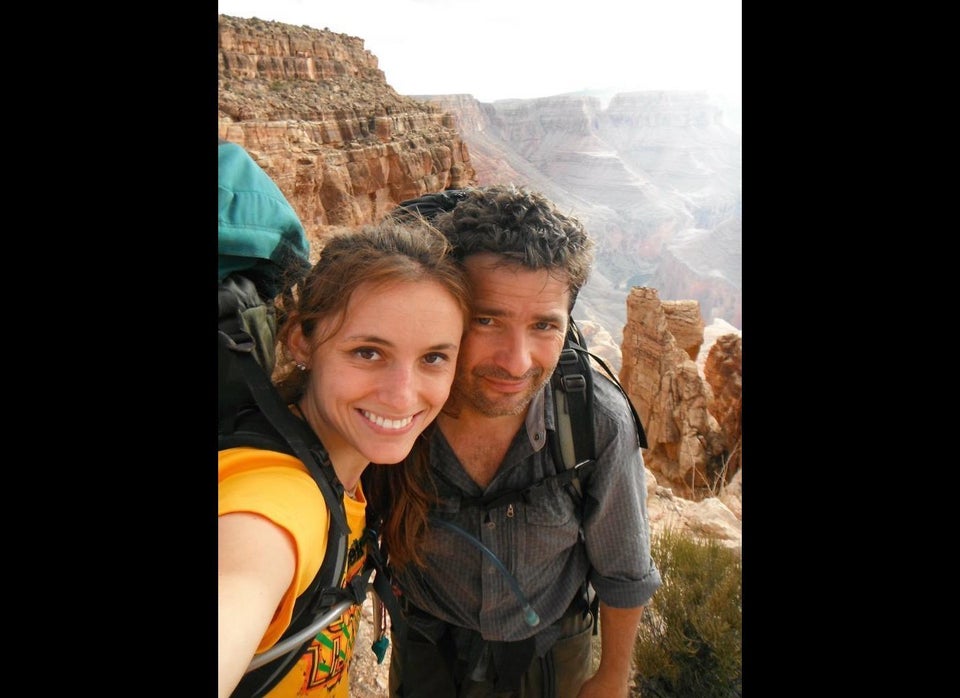 National Park Service spokeswoman Shannan Marcak agreed.
"She was well-equipped, they had a satellite phone and took a lot of safety precautions," Marcak said, according to The State Press. "They understood what it took to be safe out there, but unfortunately this tragic accident occurred."
Accidents in the canyon are not uncommon. Authorities say approximately 600 deaths have occurred there since the 1870s, 78 of which were the result of falls or freak accidents.
Hociota's body was airlifted out of the canyon and flown to the Coconino County Medical Examiner's Office. The medical examiner ruled the cause of death accidental and said Hociota was likely killed instantly when she hit the rock ledge.
The Grand Canyon first captured Hociota's imagination when Holycross introduced her to it when she was 18. The couple had a mutual affection for the national park and each other. So much so, that Hociota and Holycross tied the knot on June 11, 2011, while overlooking the world-famous valleys. Following the ceremony, the couple led willing participants from their wedding party on a 25-mile hike.
The Romania born Arizonan had been scaling the canyon for about six years and planned to hike the entire length of it. Only 15 other people have ever completed the lengthy hike. Hociota would have set the record as the youngest person to accomplish the daunting task.
According to her husband, Hociota logged every step in a detailed journal and had covered approximately 850 miles of the canyon. At the time of her death, Hociota had about 80 miles remaining to complete her dream.
Hociota planned to complete her journey the week of March 18. While a cruel fate may have prevented her from finishing the journey, Holycross and her friends say they will hike the last 80 miles with Hociota's backpack and a lock of her hair.
Holycross has also set up a scholarship -- the "Ioana Elise Hociota!!! Memorial Mathematics Scholarship Endowment" -- in his wife's name at Arizona State University. Hociota graduated from the college with degrees in mathematics and biology, in 2011.
In an interview with The Fronteras Desk, Holycross offered the following analogy about wife's death:
"All of us that hike in the Grand Canyon, no matter how careful you are, if you spend enough time, if you hike 850 miles, if you hike 2,000 miles down there, you know it's like driving down the freeway. Sooner or later there's a rock waiting for you, there's a car that's going to T-bone you. Everybody's got a rock out there and that was Ioana's rock," Holycross said.