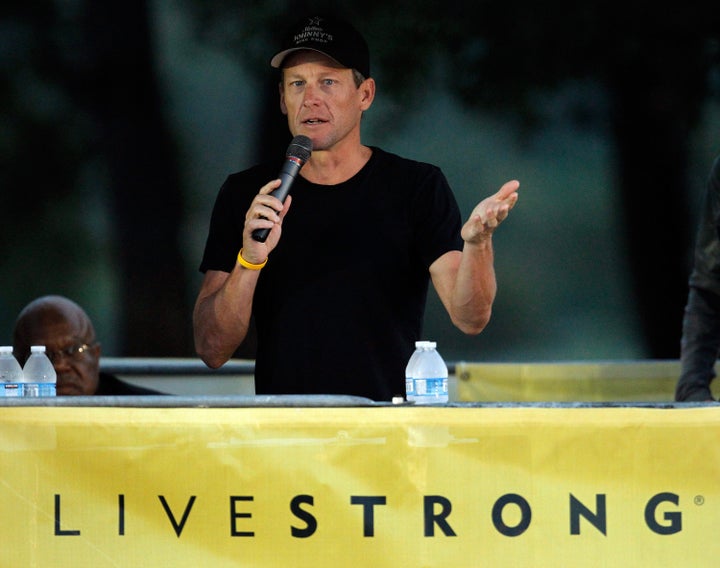 Very public figures with very vocal followers who've taken very big nosedives in their public reputations.
Armstrong is caught cheating at sports by allegedly injecting drugs into his body. Romney is called out for electoral cheating by injecting campaign lies into the body politic.
We're outraged. We're confused. The blogosphere is abuzz. We rationalize their good deeds and public service against their tarnished reputations.
That's what we humans do. We are like human thermometers measuring in our minds, a person's reputation and character. Whether it's a celebrity or a brand, a company or a CEO, we are continuously assessing the character of others.
Someone is assessing yours right now.
When you're young (or not so young, or young at heart) and job-hunting, you've heard over and over that the key is networking. It's who you know, not what you know.
But the truth is your first professional task is establishing a good reputation. Networking is second step on the career success ladder. If your reputation sucks, no one will network with or for you in a meaningful way.
As we hear over and over again in the iOnPoverty.tv studios, if there's one thing everyone knows, nothing is as important to your career as your reputation. You can't move your agenda -- in life, in your career or in social change -- if people don't believe in you. If they don't believe, you can't get the job done.
That's what Mitt and Lance forgot.
Early on in your career especially, your reputation is crafted by your continued ability to do quality work on deadline and on budget. If you can work with other people well, and not piss off your boss in the process, so much the better.
It's not always easy. There are crappy parts to every job. But if you can keep your focus on the long game and your reputation, you can make coffee and copies with care (and a smile on your face). Doing grunt work with grace helps you build trust with your employer, says iOnPoverty.tv's Kari Hayden.
Henry Ford, perhaps most America's iconic corporate CSR pioneer, said, "You can't build a reputation on what you are going to do."
Can you think of three people right now who can attest to what you can do professionally or academically, and what you have done? If not, your reputation needs repair.
Don't wait. Start fixing it now. As I said to the students at the Poverty Action Conference in October, "Action -- not words -- are the currency of social change."
REAL LIFE. REAL NEWS. REAL VOICES.
Help us tell more of the stories that matter from voices that too often remain unheard.