On May 17 in Phoenix, Ariz., 19-year-old Ionut Budisteanu won first place at the International Science and Engineering Fair -- including a $75,000 scholarship -- for building a different kind of car than most teenagers are used to driving.
According to NBC News, the high school student from Romania invented a self-driving car that is far less expensive than other models that are already in the works. Budisteanu decided to use artificial intelligence in order to decrease the overall cost of technology in self-driving cars.
Watch the video above to learn more about Ionut Budisteanu and his invention.
"I want to be a researcher and university professor to make research to help the world to develop," Budisteanu said after winning the first place prize. "This is the purpose of mankind -- to create some inventions and to create some projects in order to help the entire population and the entire world."
Runner-up Eesha Khare, 18-years-old, also won an Intel Foundation Young Scientist Award for her invention of a tiny device that fully charges phone batteries between only 20 to 30 seconds, tying with 17-year-old Henry Lin. Lin created a simulation of galaxy clusters that will help provide scientists with new information to study some of the universe's most massive objects. Each received prizes of $50,000.
Last year, science star Jack Andraka took home first place at the Intel International Science and Engineering Fair for developing a test for pancreatic cancer that is 28 times cheaper and faster than tests that already exist. Andraka's new cancer tests are also 100 times more sensitive.
"I did not think I was going to win a single award. It's unbelievable," Andraka told Intel. "I can't believe this is happening to me. This means so much to me."
Tell us, what do you think about these teens and their groundbreaking inventions? Sound off in the comments or tweet at @HuffPostTeen.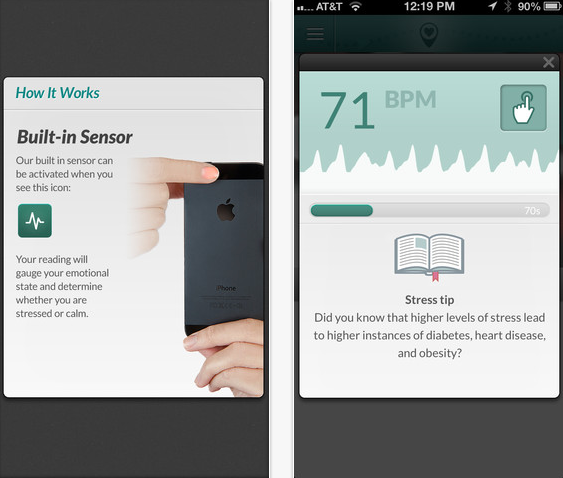 10 De-stressing Apps
Popular in the Community