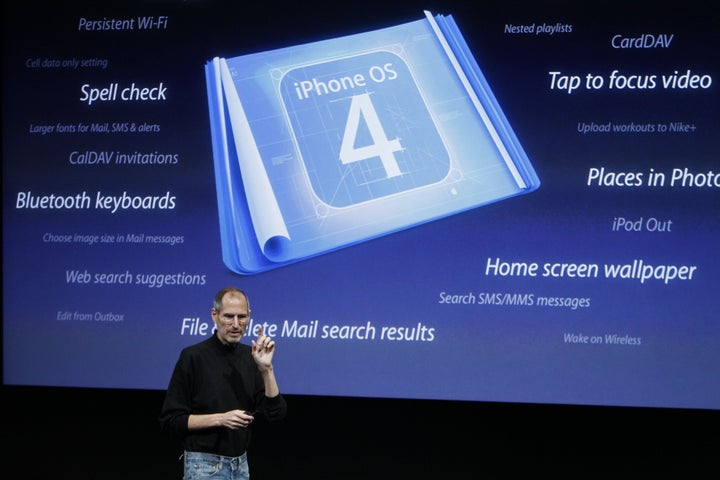 Apple's iOS 4--its update for iPhone and iPod Touch operating systems--will be released today, June 21.
iOS 4 will bring different features to different users, depending on what Apple device they use. Only 3GS iPhones, 3G iPhones and newer iPod Touches will be eligible for the iOS 4 upgrade.
Some of these features are limited to new hardware in the latest iPhone 4 (such as FaceTime video calling), while others are only available on last year's iPhone 3GS and third generation iPod touch (including multitasking).

For a full rundown of what new abilities the iPhone OS 4.0 will offer, see our comprehensive guide to iOS4's features.
Here's how to update your iPhone or iPod Touch, via CNET:
To get the update, simply connect your device to iTunes and follow the steps. It's free for both iPhone and iPod Touch users--in the past the latter group users had to pay a small fee--though iOS 4 is not compatible with first generation models of either device. Also, remember that the iPhone 3G will not support the new multitasking feature.
Popular in the Community