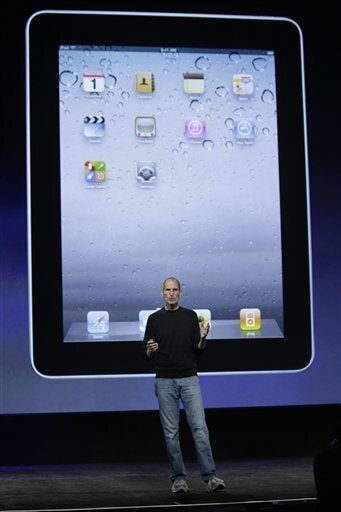 The updated version of the iPad's operating system, iOS 4.2, will be available for download starting today.
The free iOS 4.2 upgrade will bring a host of new features to the iPad. These include:
Multitasking
The ability to create folders and sort apps into these folders
AirPlay, which enables users to wirelessly stream music, video, and photos from their iOS device to the Apple TV or speakers (See it in action below)
AirPrint, which allows users to print wirelessly from their iPad, iPhone, or iPod touch
"Find My iPhone (or iPad or iPod touch)," a free feature that, according to Apple, "lets users easily locate a missing device on a map and have it display a message or play a sound."
What do you think of the upgrade? Weigh in below.
WATCH:
(via
Popular in the Community