iOS 5, the new operating system for your iPhone, iPad and iPod Touch, has been released by Apple, and it's a big one, folks. If you own a newer-generation Apple device, especially an iPhone, you need to download iOS 5 as soon as you possibly can. Do not delay. Run, don't walk. Get it.
Included within the familiar green "Messages" app of iOS 5, iMessage is identical in purpose and function to BlackBerry's popular BBM service: It is like a live chat room between you and your iDevice-owning friend, during which you can text back and forth in real time without using up any text messages. Unlike BBM, you don't need aynone's PIN to send them messages; iMessage immediately detects when the person you're texting has iMessage enabled and sends your text as an iMessage as a default when it can.
Now, iMessage sends your messages over Wi-Fi or your mobile network; so granted, using iMessage will eat up that data where no Wi-Fi is available. But if you were grandfathered in to unlimited data on AT&T or Verizon, or if you plan to sign up for an iPhone on the always-unlimited Sprint network, iMessage is a great, free deal.
Phone companies, especially those that have unlimited data plans like Sprint, are sure to hate iMessage. (Another reason to upgrade to iOS 5: To spite your mobile carrier.) Assuming each message sent or received costs the customer 10 cents, carriers mark up the cost of text messages somewhere between 5,000 and 6,500 percent per text, depending on whom you believe. iMessage could enable iPhone owners (with lots of friends who are iPhone owners) to lower the cost of their text messaging plan month over month.
So, not only should you be getting iOS 5 as quick as you can; you should also be telling your iPhone-owning friends to get iOS 5 as quick as they can, too.
iOS 5 pulled in the best feature from BlackBerry: Real-time Internet-based messaging. The new Apple mobile OS also aggregates many other great features from competing smartphone operating systems, like Google's Android OS and Windows 7.5 Mango. For completists, iOS 5 is a more fully fleshed-out operating system, one that makes iOS 4 seem weak in comparison.
The much-needed Notification Center, for example, is finally available on Apple devices. The Notification Center is a central hub that drops down from the top of the screen and will contain new activity and alerts that occur from the last time you checked your phone; it was one of the huge advantages of Android over iOS, and now that is gone. Reminders, calendar events, new emails with message previews, text messages, Facebook friend requests, turn notifications in Words With Friends, whatever -- all are combined into the Notification Center. And in another much-needed update (also cribbed from Android/Mango), new notifications will appear in minimized form on the lock screen. In iOS 4, a lone text message could take up your entire screen when the phone was locked; but iOS 5 lets you see digest versions of all of your notifications before you unlock your phone, that is, how many new emails you have, how many new texts you have, etc.
The Camera app has also gotten some much needed improvements that strike at Microsoft's Windows Mango OS. While iOS 5 won't make your camera load any faster on the iPhone 3GS or iPhone 4 (sigh), it will enable you to open the camera from the lock screen by double-tapping the Home button and then pressing the camera icon.. Photos also gets an upgrade, with picture cropping, red-eye removal and auto enhance features built into the app.
The little touch-ups, polishes and new conveniences are all over iOS 5. Email writers will now be able to compose messages using bold and italics. Wireless sync will allow users to update the music on their iPod without tearing apart their house looking for that darn USB cable. A larger Safari window with ability to open new tabs is a much welcome improvement to the iPad browser. At the price of free, there is no reason not to get iOS 5 as soon as you can; Apple has loaded iOS 5 with tons of goodies and features that do nothing but improve on an already solid and easy-to-use mobile OS; and with iMessage, they might even save you some money, too.
Once you've got iTunes 10.5, open iTunes and plug your device into your computer; Apple's software updater should notify you that a newer version of iOS is available. If it does not, then in iTunes, click on your iPhone, iPod or iPad under the "Devices" label on the Left sidebar; under "Version," there should be a button that says "Button" with something next to it like "A newer version of the iPhone software is available. To update your iPhone with the latest software, click Update."
Related
Before You Go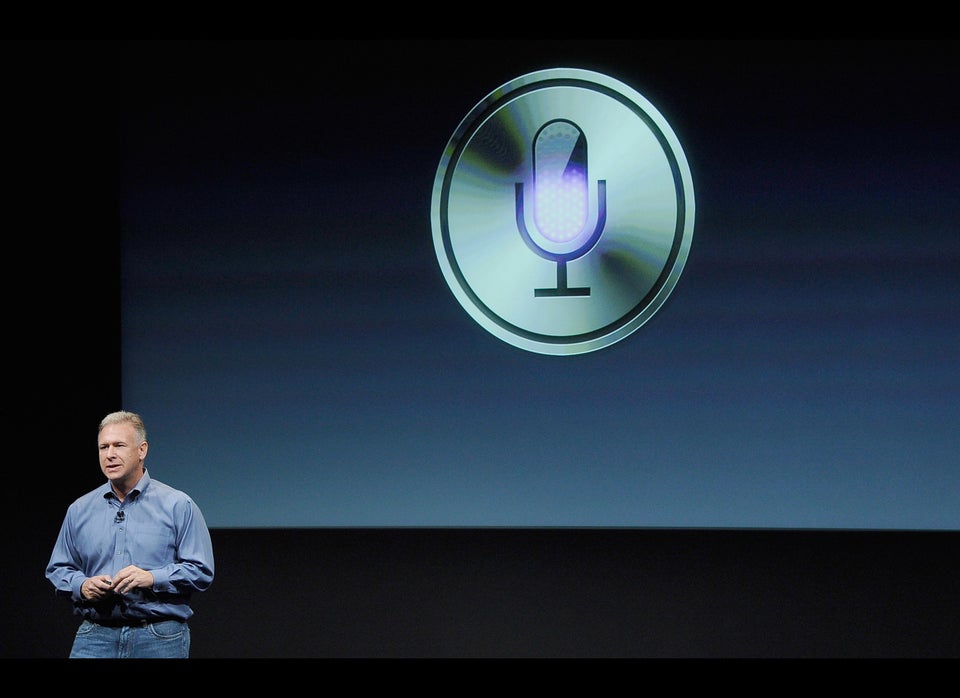 13 Things To Know About New iPhone
Popular in the Community