 Apple has released the latest version of its iOS operating system for the iPhone, iPad, and iPod Touch, available for download for your Apple device right now.
The update is a relatively minor one, mostly addressing annoying bugs and fixes. Here's what you'll get with iOS 5.1.1:
Improves reliability of using HDR option for photos taken using the Lock Screen shortcut
Addresses bugs that could prevent the new iPad from switching between 2G and 3G networks
Fixes bugs that affected AirPlay video playback in some circumstances
Improved reliability for syncing Safari bookmarks and Reading List
Fixes an issue where 'Unable to purchase' alert could be displayed after successful purchase
Again, it's a small update, but it's ready for your download and we thought you'd like to know.
iOS 5.1.1 is the first update since the release of the new iPad, and also the first update following the March release of iOS 5.1, the long awaited iOS refresher that finally addressed the battery issues that many iPhone owners had reported in late 2011. Given the consumer silence on that front, iOS 5.1 appears to have squashed the battery-eating bug.
If you already have iOS 5, and you're updating your iOS -- and you should, as these updates both add features and enhance your device's security -- you can do so without connecting your device to the computer. Just open up "Settings" and then go into "General," and then go into "Software Update," and you should see iOS 5.1.1 waiting for you. If you're connected to a Wi-Fi network and have sufficient battery life, you can go ahead and download and enjoy the delight of "improved reliability of using HDR option for photos taken using the Lock Screen shortcut" (FINALLY!).
Below, check out a step-by-step guide (with super handy screenshots!) for how you can update your iOS straight from your Apple device, no cord necessary.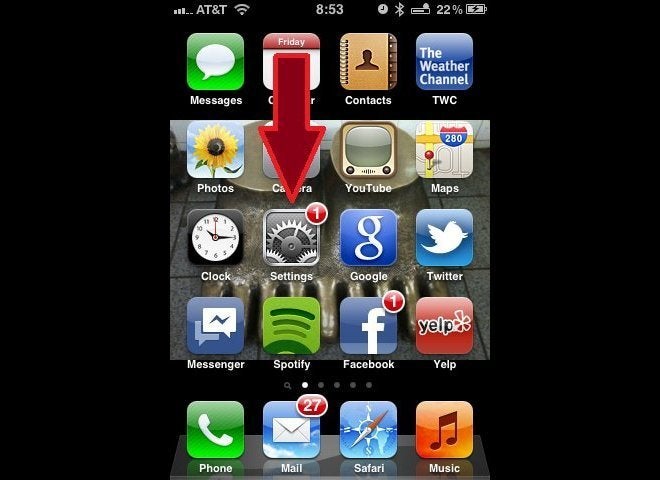 How To Update Your iPhone Without iTunes
Popular in the Community