For some people, the software redesign that rolled out with iOS 7 is so bad it's making them sick -- literally.
Several iPhone and iPad owners are experiencing motion sickness and even vertigo after downloading the new operating system, according to a couple official and unofficial Apple product forums.
The iOS 7 design incorporates rapid animations into basic software features on the iPhone, iPad and iPod Touch. When switching between applications and the folders that hold them, the screen zooms in and out. The fake 3-D effects when using the multitask function were also described by some as nauseating.
"The zoom animations everywhere on the new iOS 7 are literally making me nauseous and giving me a headache," iOS 7 user Ensorceled wrote on an Apple product forum. "It's exactly how I used to get car sick if I tried to read in the car. How do I turn them off? Do I have to revert to 6?"
Apple did not respond immediately to a request for comment by The Huffington Post.
Sadly for those affected, they cannot go back to the iOS 6. That said, there is a way to at least reduce some of the motion on your screen if it's making you queasy. Go to "Settings," then "General" and then "Accessibility." Find "Reduce Motion" and turn it on.
However, this fix may not be enough. "Reduce Motion" mainly mitigates some of the parallax effect, which makes the screen on iPhones and other devices look like they have multiple layers. The GIF below illustrates it:
But "Reduce Motion" doesn't eliminate any of the zooming in and out that is causing so many people trouble.
"I had severe vertigo the minute I started using my ipad [sic] with ios 7," glassrabbit said on Apple's product forum. "Lost the rest of the day to it... And not happy at all. It's the transition between the apps flying in and out."
If Apple won't fix the problem entirely, maybe application developers can help. James Thomson, the creator of calculator app PCalc, has already created a function that disables animation in the iOS 7 version of his app, Stuff magazine reported.
Related
Before You Go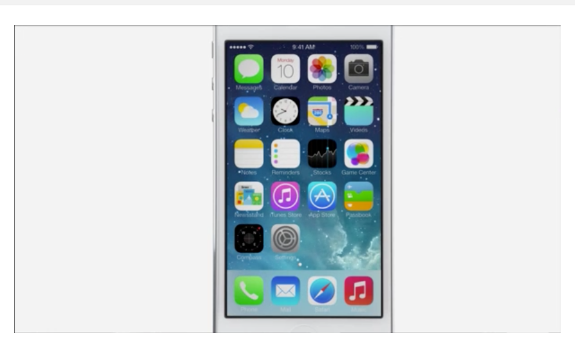 iOS 7's New Look
Popular in the Community