According to MacRumors, a bug in iOS 8 is deleting iWork documents (Apple's office suite that includes Numbers, Keynote, and Pages) stored through iCloud Drive if people choose to reset the settings on their iPhones.
The "Reset All Settings" option -- found within Reset, at the bottom of the Settings > General page -- restores all iOS settings to factory defaults. It's a quick troubleshooting measure if your Apple device is being slow or acting glitchy. Before confirming the reset, a pop-up states, "This will reset all settings. No data or media will be deleted."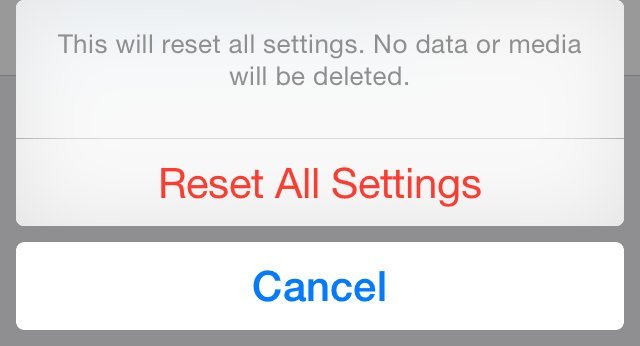 But that reportedly hasn't been the case for people who have upgraded to iOS 8 and use iCloud Drive -- a new feature that allows seamless syncing between documents and data on all Mac products.
MacRumors discovered the bug after people posted complaints on the site's blog last week about losing their data. MacRumors tested the function and found that selecting "Reset All Settings" did in fact erase all iWork documents on the iPhone, a Mac running OS X Yosemite, and iCloud.com.
MacRumors reported Apple support has been contacted about the reset issue, and that Apple is investigating. The company has not made any public comment about the apparent bug, and did not immediately respond to a request for comment.
Popular in the Community