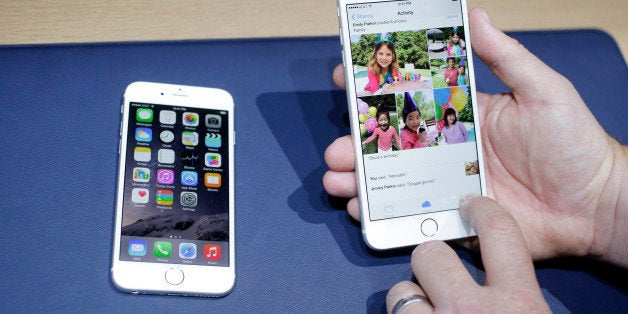 Apple's new mobile operating system quietly fixes one of the iPhone's most-criticized features: its allure to thieves.
iOS 8, which Apple released on Wednesday, activates the iPhone's anti-theft feature by default, meaning consumers don't have to turn it on. The feature, also known as a "kill switch," will disable a stolen phone.
Law-enforcement officials have said a kill switch, if universally adopted, could virtually eliminate thefts, leaving criminals with no incentive to steal them. But if consumers have to turn on the kill switch themselves, many might not remember to do it.
Apple's new operating system solves that problem: The kill switch turns on automatically when people download iOS 8, thereby increasing its adoption and decreasing theft over time, officials said.
"This is a game changer," said San Francisco District Attorney George Gascón, who has joined New York Attorney General Eric Schneiderman in pushing phone makers to introduce security features that reduce theft.
"Apple products are the most commonly targeted smartphones, so deploying this technology on a default basis will safeguard almost all iPhone users in the years ahead," Gascon said.
Apple introduced its Activation Lock anti-theft feature last fall along with the previous iPhone operating system, iOS 7. Activation Lock shuts down the phone when a thief tries to turn off the Find My iPhone program that locates missing devices. iPhone thefts have declined since Apple introduced the feature, police said in June.
Law-enforcement officials say turning on Activation Lock by default will go a long way toward their goal of deterring thieves, who stole an estimated 3.1 million phones in the U.S. last year, nearly double the number from 2012, according to Consumer Reports.
Apple's new mobile operating system is available to owners of the new iPhone 6 and 6 Plus, as well as older models.
Samsung introduced a kill switch for its smartphones in April. It is not turned on by default.
Popular in the Community