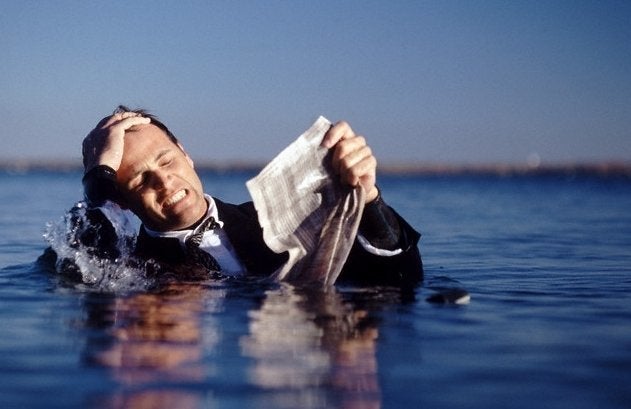 Co-authored by Addison Wiggin
A film that tackles the nation's debt and asks us to face up to our
fiscal problems--what could be timelier? That is the premise of
I.O.U.S.A., the acclaimed documentary released earlier this year which
addresses America's addiction to debt and the consequences for its
economy and its citizens. Lauded as pointedly topical and nonpartisan
by major film critics across the country, the film was recently
characterized by a Huffington Post blogger as badly timed propaganda,
an attempt to scare Americans and push Congress to reject a stimulus
package for the immediate economic crisis.
The purpose of the film, which like many documentaries was years in
the making, was never to scare Americans--as if they need a movie to
make them more scared than they already are! In the midst of an
official recession, we are all understandably anxious about the
economic uncertainty we face both domestically and abroad.
I.O.U.S.A. was created to educate Americans not just about the current
state of our growing debts but more importantly, about how we arrived
here. We suffer from four dangerous deficits: budget, savings, trade,
and most critically, a leadership deficit.
The challenges posed by these deficits exist regardless of the state
of the markets. Indeed, not long ago when times appeared to be good,
our leaders could have taken some steps toward closing these deficits,
but did not. Health care costs have been allowed to rise unchecked by
any Congress or administration. Decisions like these only make the
choices faced by today's and tomorrow's leaders tougher.
I.O.U.S.A.'s objective is driven by the most basic premise that we
must learn from our mistakes in order to move forward. And the desire
to learn is very real, based on the hundreds of educators, students,
and good-government groups around the country who have requested to
hold private showings of the film--and on the Academy members who have
put the film on the short list for an Oscar nomination.
Just as we must understand the past, we must face the reality of our
current, critical situation. First and foremost, we must get our
economy back on track. But we can take steps to ensure that the
coming stimulus is temporary and targeted to long-term, sound
investments in our economy--investments in our future, such as building
much-needed infrastructure and creating green jobs for Americans.
Even as we stimulate the economy, we must exercise fiscal discipline
and restraint if we are to set our country on a different path.
President-elect Obama and his incoming administration have continued
to advocate this philosophy as they unveil their plan of action for
our ailing economy.
Many have been quick to push the debate as a choice between stimulus
and deficit reduction, but solutions committed to both objectives are
critical to our short- and long-term survival. Immediate stimulus
efforts can be coupled with a long-term fiscal framework that works
toward budget deficit reduction. Programs can be put on more
sustainable paths without cutting or eliminating them. The incoming
Obama Administration can combine targeted stimulus to jumpstart the
economy with some key steps toward real, lasting economic reform.
We are a thoughtful and innovative nation that is capable of taking on
both challenges--and taking control of our future. And as the makers
of I.O.U.S.A., we are gratified to see that the film is inspiring this
much-needed conversation.

Patrick Creadon is director and producer of the documentary I.O.U.S.A.
Addison Wiggin is executive producer of I.O.U.S.A. and co-author of
the companion book.
Calling all HuffPost superfans!
Sign up for membership to become a founding member and help shape HuffPost's next chapter