The inaugural Iowa Agriculture Summit, held this past weekend in Des Moines, was an ostensibly bipartisan affair: Potential presidential candidates from both parties were invited to talk about federal ethanol subsidies and renewable fuels with agriculture industry executive and GOP donor Bruce Rastetter.
But a handful of registered Democratic and Green Party members say that the event's commitment to bipartisanship was hollow, as their tickets were deemed invalid when they arrived to take their seats.
One of the ticket holders who wasn't able to enter was Matt Hildreth, the digital director for America's Voice, an immigration advocacy group.
"I don't know if they were matching voter registration documents or whatever, but it's pretty troubling -- Iowans have this expectation that they get to interact with the candidates regardless of party," he said.
Hildreth said a ticket taker scanned his ticket and it came up as invalid.
"I'm an immigration advocate, so I thought we'd ask a question about immigration. We submitted questions on immigration online -- obviously we were most interested in what Bush had to say," he said, referring to the former governor of Florida, one of the Republican presidential hopefuls who spoke at the summit.
Hildreth added that his ticket was "110 percent legitimate, but it wasn't like they wanted to help figure out the problem."
Only Republicans, including Bush, Sen. Ted Cruz (Texas) and New Jersey Gov. Chris Christie, spoke at the daylong summit, although the official announcement of the event noted that Democrats such as Hillary Clinton and Sen. Elizabeth Warren (Mass.) had been invited to speak.
Kevin Rutledge, a grassroots education coordinator with the American Friends Service Committee, said that he took his seat at the summit after his ticket was scanned with no issue. Shortly after, however, security staff approached him and said they had to check his ticket again, and it came up as invalid after it was re-scanned.
"They hand-picked me to take me outside" out of a crowd of about 1,000 attendees, Rutledge said.
All the ticket holders HuffPost spoke with had received an email confirmation after they registered for the summit, as well as regular email updates leading up to the event.
Eric Woolsen, a spokesman for the summit, insisted that no background research was done to determine the political affiliations of those who weren't allowed to stay.
"If their tickets had been valid they would have been admitted," he told HuffPost in an email. "If the several people who did enter before being escorted had been respectful of the speakers and audience members, they would not have been escorted out."
Some Democrats did manage to get in, however. Trackers with the Democratic opposition research group American Bridge entered the summit with no problems, as did Neil Hamilton, a Drake University agricultural law professor and active Democrat, who was quoted in the Des Moines Register's recap of the event.
Though there probably wasn't much political discord among the summit attendees, the potential presidential candidates who spoke didn't agree on everything. For instance, Bush and Sen. Lindsey Graham (S.C.) both said that undocumented immigrants living in the United States should have a path to legal status, an uncommon stance among the field of GOP presidential hopefuls. Bush, Cruz and Wisconsin Gov. Scott Walker all said they thought the Renewable Fuel Standard, which requires refiners to blend ethanol into their gasoline, should eventually be repealed, which is a controversial position to take in corn-rich Iowa.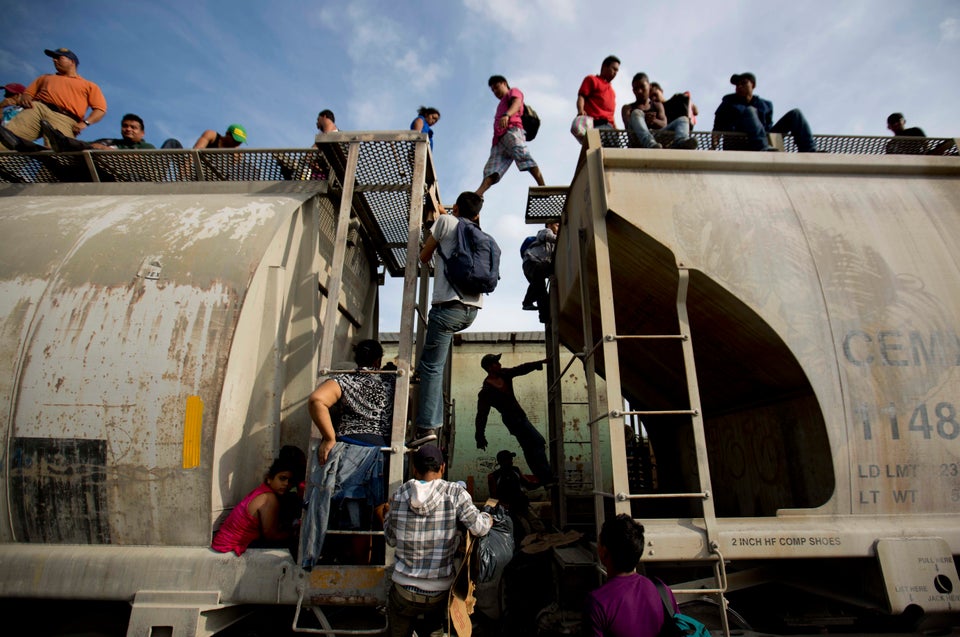 Why Latin Americans Really Come To The U.S.
Popular in the Community