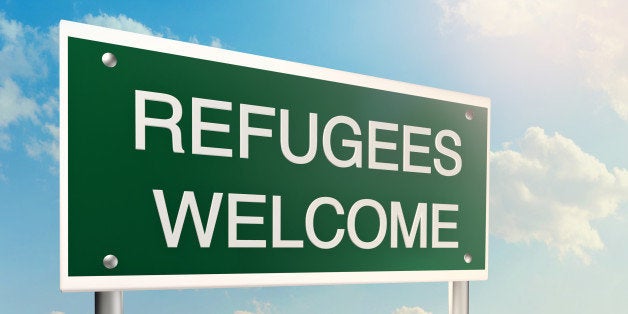 The Honorable Terry Branstad
Governor of the State of Iowa
1007 East Grand Avenue
Des Moines, Iowa 50319
We are writing to encourage you to join those who are willing to welcome refugees from Syria. Sometimes horrific circumstances tempt us to lose sight of who we are. As Iowans, we have a long tradition of extending hospitality and welcome to people in need of shelter and aid.
The violent actions of terrorists result in grief and fear that is very real. Still, as we mourn for the lives lost in Paris, it is a time to be more mindful than ever of those who have suffered the senseless brutality and terror of ISIS for far too long. Ordinary Syrians have suffered persecution, first by their own government and now by a merciless terrorist organization. Imagine trying to raise your children in such an environment. Imagine trying to move them to safety, only to be told that you yourself were now considered suspect.
In a statement on behalf of the Evangelical Lutheran Church in America (ELCA), Presiding Bishop Elizabeth Eaton writes, "We are not naive about possible new threats of terrorism, but denying refuge to thousands of desperate people is not who we are as Christians, nor will it guarantee our security. The United States is a welcoming country with a religiously diverse society, and our refugee resettlement program should continue to reflect this. We must redouble our efforts to work for a more secure world - one with less hate and more understanding. Doing less than that only feeds into the terrorist propaganda."
Lutherans here in Iowa have a long history of settling refugees, including those fleeing from dangerous situations like the war in Syria. Together with other faith communities, we draw on both biblical witness as well as the best of our nation's traditions as a refuge and haven for the persecuted and destitute.
The legacy of our welcome to refugees is that our economy, social fabric, communities and nation as a whole are stronger. To welcome refugees need not jeopardize our national security. To turn them away risks contributing to the harm they have already experienced, while changing who Iowans have been at our best. Please reconsider your stated position and join us in extending hospitality and welcome to those most in need.
The Rev. Michael Burk
Bishop
Southeastern Iowa Synod - ELCA
The Rev. Steven Ullestad
Bishop
Northeastern Iowa Synod - ELCA
The Rev. Rodger Prois
Bishop
Western Iowa Synod - ELCA
Calling all HuffPost superfans!
Sign up for membership to become a founding member and help shape HuffPost's next chapter