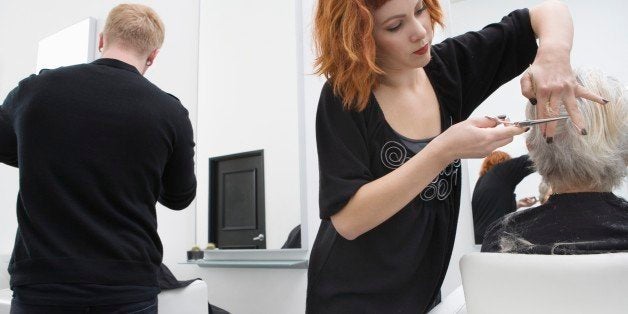 The Iowa attorney general's office is suing a chain of cosmetology schools for allegedly defrauding students.
The state of Iowa accused La' James International College of having an "extraordinary turnover of instructors resulting in 'instructorless' classrooms," and declared the college "an institution that treats them more like free labor than students."
La' James is an accredited, private for-profit institution. Students perform various services like haircutting, skincare treatment and waxing for paying customers.
"We have been highly cooperative and transparent with the attorney general's office, and are surprised and disappointed at the approach and position the office has taken -- particularly given that the complaint appears to be completely devoid of any facts supporting the very general and inflammatory allegations," Daniel Walworth, an attorney representing La' James, told the Register.
Students pay between $4,750 and up to $18,660 in tuition, depending on the program, according to the Associated Press. The company has cosmetology schools located throughout the state of Iowa, and in Illinois and Nebraska.
The suit seeks to reimburse students for tuition costs and unspecified financial penalties.
The laws require cosmetologists to get state or board approval in order to cut hair, be a commercial masseuse or offer other similar services.