WASHINGTON -- Recently elected state representatives don't usually get calls from Vice President Joe Biden. That wasn't the case with Iowa state Rep.-elect Brian Meyer (D-Des Moines), who was watching the World Series at Applebee's Wednesday when Biden called.
"I was obviously surprised, and I didn't think anyone was paying attention to a little special election in the middle of Iowa. It was a pleasant surprise to hear from the vice president," he said in a brief interview with The Huffington Post.
When asked why he thinks that Biden called him, Meyer laughed and said, "Well it is Iowa." He added, "I supported him in the 2008 caucuses, and I've always liked Joe Biden. I don't know why he called other than to congratulate me and wish me well."
Meyer said there was "no discussion" of Biden running for president in 2016. "I hope he does again, and I certainly will support him when he does," Meyer said. He added that no other potential 2016 candidates, such as former Secretary of State Hillary Clinton or Maryland Gov. Martin O'Malley, have called him.
Meyer won a special election in House District 33 Tuesday to replace House Minority Leader Kevin McCarthy (D-Des Moines), who resigned after taking a position in the Iowa attorney general's office. He beat Republican Michael Young by 1,380 votes to 363.
Biden's past presidential runs have not gone well. A 1988 bid ended in September 1987 after he was accused of lifting passages in his speech from British Labour Party leader Neil Kinnock. He dropped out after the Iowa Caucuses in 2008 after winning less than 1 percent of the vote.
The vice president's office confirmed the call but declined to offer details.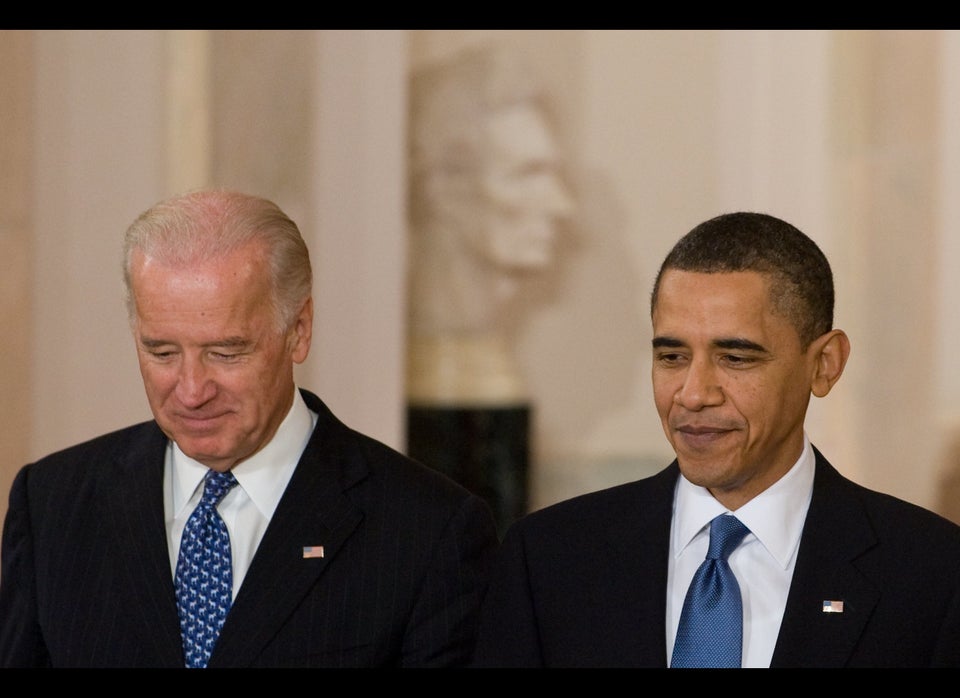 Biden's Greatest Hits