"I've lived in Sabula since '75. I've never seen that many before, ever."
So said Teena Franzen of Sabula, Iowa, in describing a mayfly swarm so thick that the Iowa Department of Transportation had to shut down a bridge over the Mississippi River last weekend, until a snowplow could be brought in to clear off the piles of bugs. It's hatching season for the mayflies, also known as shadflies.
Stephen Thayer, a reserve officer with the Sabula Police Department, told WQAD that the bugs "were probably piled knee high" in front of the cars, likely attracted by the vehicles' headlights. The cars were temporarily stuck waiting for the plow.
A YouTube video, filmed from inside a police car, captures the sheer number of mayflies, as the view through the vehicle's windshield is completely obscured by the insects:
"You might want to get the [Department of Transportation] out here," the officer says in the video. "The shadflies -- it's like ice on this bridge."
As he opens the car door, venturing into the swarm for a closer look, the flies pour inside. A passenger exclaims in disgust, "Ohhh, hurry!"
"Oh. My. God," she says, "Jesus, bejesus."
In a Facebook post, Dick Banowetz of the Department of Transportation said the flies were ankle deep across the bridge itself. After the plows moved the insects, the crews put down sand so motorists could gain some traction.
That earlier swarm was blamed for a three-vehicle crash that injured two people.
See photos from Wisconsin's 2014 mayfly hatch below: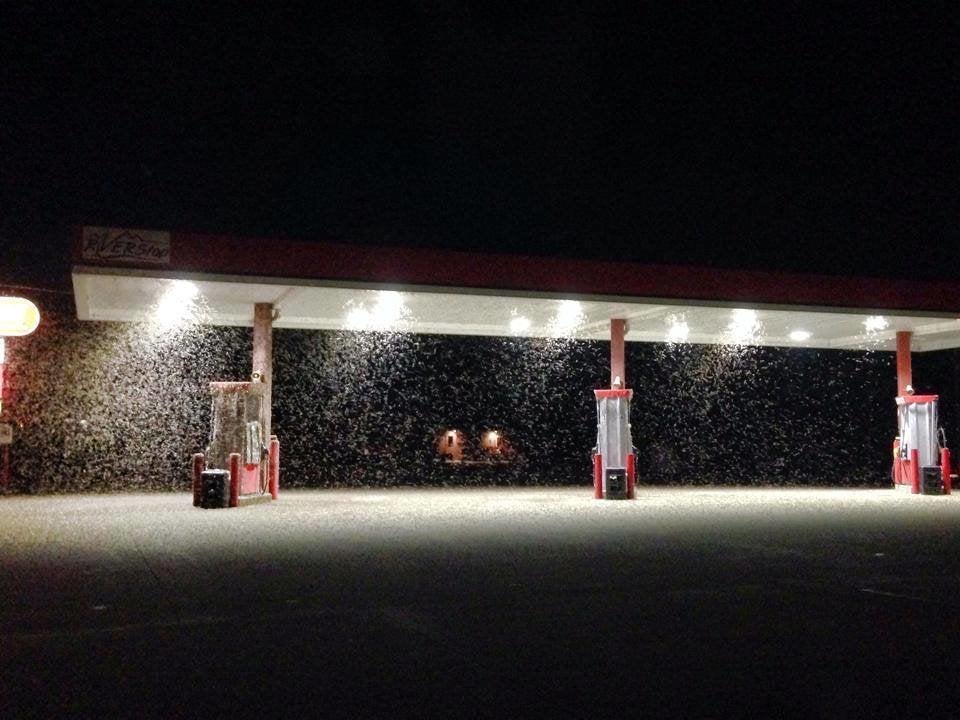 Wisconsin Mayfly Hatch
Related
Popular in the Community