Authorities in Iowa say they've arrested an undocumented immigrant in connection with the disappearance of Mollie Tibbetts. 
Cristhian Bahena Rivera, 24, has admitted to abducting the 20-year-old college student, according to Rick Rahn, of the Iowa Division of Criminal Investigation. Rivera was taken into custody Tuesday morning and is facing a first-degree murder charge.
Rahn said a vehicle driven by Rivera was seen on surveillance video in the Brooklyn, Iowa, area on the day Tibbetts disappeared. When questioned by police, Rivera not only confessed to being involved with Tibbetts' disappearance but also led investigators to her body, according to Rahn.
"For whatever reason, he chose to abduct her," Rahn said. 
During police questioning, Rivera said he approached Tibbetts when he saw her jogging.
"He ... ran behind her and then at one point tells us Mollie grabbed ahold of her phone and said, 'You need to leave me alone or I am going to call the police,'" Rahn said. "Then she took off running. He, in turn, chased her down and then he tells us that at some point in time he blacks out and then comes too near an intersection, which we believe is where he placed Mollie."
Rahn said Tibbetts' body had been covered with cornstalks.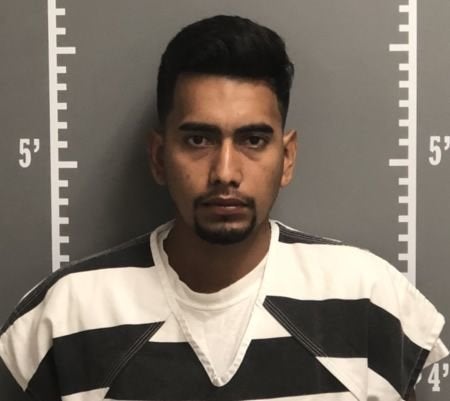 Rivera, of Poweshiek County, is an undocumented immigrant who has been living in the area for four to seven years, police said.
Rahn said positive identification of the body is pending an autopsy, which is scheduled for Wednesday morning.
Tibbetts was a sophomore at the University of Iowa, where she was studying psychology. She was last seen alive on July 18, jogging in the rural town of Brooklyn, about 70 miles northeast of Des Moines.
At the time of her disappearance, Tibbetts was staying at an apartment her 20-year-old boyfriend, Dalton Jack, shared with his brother. Jack has been cooperating with investigators and has been ruled out as a suspect because he was working at a construction site 100 miles away, police said.
This story has been updated with information from Rahn about Rivera.
Calling all HuffPost superfans!
Sign up for membership to become a founding member and help shape HuffPost's next chapter
BEFORE YOU GO