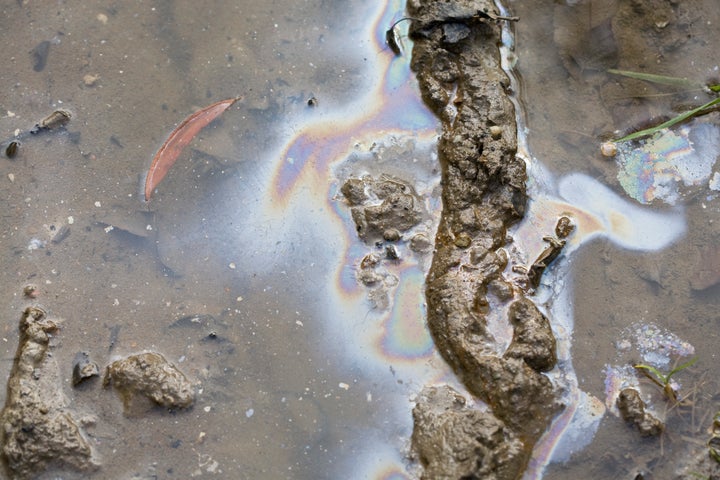 Magellan Midstream Partners on Tuesday said about 1,100 barrels of diesel had spilled from one of its refined products pipelines in Worth County, Iowa last week, lower than its earlier estimates of 3,300 barrels.
"In the process of refilling the pipeline, we were able to determine the precise amount of product that had been released which was 1,115 barrels (46,830 gallons)," a Magellan spokesman said in an email on Tuesday.
The volume has been reported to the appropriate regulatory agencies, he added.
The 12-inch pipeline was earlier estimated to have leaked about 3,300 barrels of diesel.
The pipeline segment between Rosemount, Minnesota and Mason City, Iowa was restarted on Jan. 28 after being taken off service following the release.
(Reporting by Swati Verma in Bengaluru; Editing by Cynthia Osterman)
Magellan Midstream Partners LP (MMP.N) said on Thursday its refined products pipeline in Worth County, Iowa, remained shut after spilling about 3,300 barrels of diesel.
Magellan said it expects to begin pipeline repairs later on Thursday but did not have an estimate on when pipeline operations will resume on the damaged segment of its system.
"We do not expect this incident to disrupt supply of gasoline, diesel and other refined petroleum products in the region," Magellan said in an emailed statement.
The spill comes as pipeline safety has become a hot-button issue in the United States. Protesters and environmental activists rallied for months against plans to route the Dakota Access pipeline beneath a lake near the Standing Rock Sioux reservation, saying it threatened water resources and sacred Native American sites.
U.S. President Donald Trump signed orders on Tuesday smoothing the path for the Dakota Access oil pipeline and another controversial project - the Keystone XL pipeline.
The diesel fuel released from Magellan's pipeline has been contained in the immediate area of the pipeline release and the fuel did not come into contact with any waterways, the company said.
Magellan said its representatives along with environmental and cleanup professionals are making "significant progress" in recovering diesel fuel in the immediate area.
The Iowa Department of Natural Resources (DNR), however, said on Wednesday that weather conditions, including high winds and blowing snow, were affecting cleanup efforts.
"At the time of the incident, there was about 12 inches of snow in the area and the primary issue was getting response vehicles to the site," David Miller, environmental specialist at Iowa's DNR, told Reuters. "Now that has largely abated and weather is no long hindering cleanup efforts."
Magellan told the Iowa DNR it hoped to recover all of the spilled fuel in about one or two days and then aims to excavate the contaminated soil, Miller said.
There have been no injuries or evacuations associated with the spill, Magellan said.
Popular in the Community