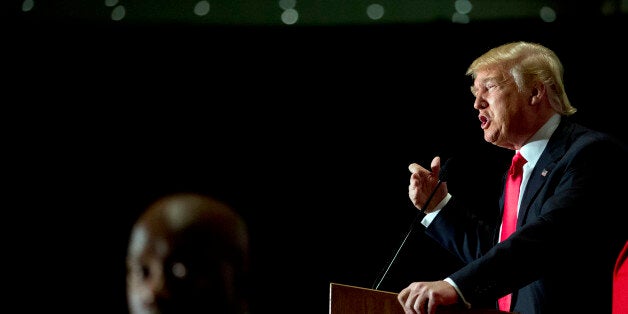 Is it surprising that Iowa, where around six in 10 Republicans are self-identified evangelicals, made the evangelical favorite, Sen. Ted Cruz (R-Texas), the winner? The same thing happened with Rick Santorum four years ago and Mike Huckabee eight years ago. We know that a caucus system, which makes participation far more difficult than a primary, rewards intensity and the ideologically committed.
Is it surprising that Sen. Bernie Sanders (I-Vt.) -- who embraces the anger felt by the base over massive economic inequality -- essentially tied last night with establishment favorite Hillary Clinton -- who preaches a more cautious, incremental approach?
The far more significant question is how these contests take shape once the second, small, unrepresentative contest in New Hampshire next week ends, and significant numbers of voters begin to weigh in. With Donald Trump and Sanders holding huge leads, the Granite State could deliver a shock to the system if either candidate lost. Apart from a slim possibility, New Hampshire will either anoint the semi-official establishment alternative -- Sen. Marco Rubio (R-Fla.) -- or keep the hopes of moderates like Gov. John Kasich of Ohio alive.
Given the rise of Trump and Sanders, anger could prove to be the driving force of the primaries.
And when millions of voters begin to speak, we are going to learn answers to questions as consequential as any presidential campaign has raised in decades: just how disaffected is the American electorate? Is disaffection deep and powerful enough to render the traditional assets of a potential president -- experience, temperament, solidity -- an actual liability?
The emergence of Trump has put those questions front and center. For months, he has baffled fragments of political analysts who found it impossible to believe that his background, character, demeanor and (lack of) basic policy knowledge could find support among the electorate. His supporters, by contrast, found those aspects of Trump a feature, not a bug -- a sign that he alone understands how badly the country has gone off course. His willingness to assail immigrants, Muslims and any and all political and journalistic foes shows that he alone has the guts -- or another part of his body -- to tell it like it is. His wealth, far from being a liability in the eyes of those gripped by economic stagnation, is testament to the fact that he is too rich to steal and cannot be bought.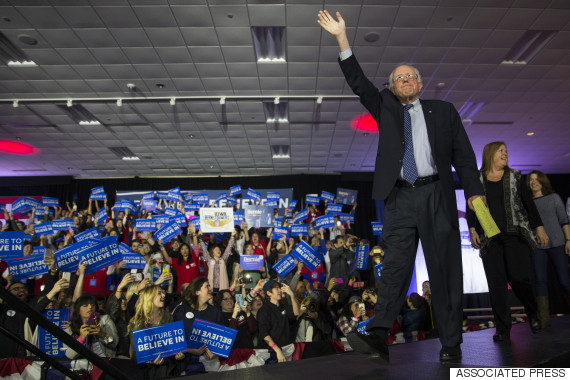 Sanders arrives for a caucus night party, in Des Moines, Iowa. (AP Photo/Evan Vucci)
What Iowa has thrown in doubt, rightly or not, is both the height and depth of his message. In Cruz, Trump faces a militant conservative who argues that his message is more authentic and consistent than Trump's. In Rubio, Trump faces a candidate whose message is sunnier, more optimistic and much more reassuring to the traditionalists who still dominate the ranks of Republican leaders.
The emergence of Sanders has also put the issue of disaffection squarely on the table. In his case, he has reached back to an argument not heard in such clear terms for decades: the cause of your condition lies in the unequal and unfair distribution of wealth and power, reinforced by a corrupt campaign finance system that requires a political revolution to put things right. In Clinton, Sanders has an opponent with vulnerabilities: ties to politics as usual and to giant financial institutions. But he also has an opponent who tells her audiences that she knows how to make the system work better, step by step. "I am a progressive that likes to get things done," Clinton proclaimed during her Iowa speech.
November could pose an even more consequential question: against whom is this anger to be directed?
More than anything else, over the next few months, voters will be answering this central question: are you prepared to choose candidates who are sharply different from any you have chosen in the past? In different ways, Trump, Cruz and Sanders all represent such a turn. They have succeeded as much as they have because of a broad belief, running across the American political spectrum, that our political system has failed at the most basic tasks. That belief, in turn, has spawned a sense of anger that similarly bridges the traditional ideological divide. But the central question of this election is whether that belief will be reflected in the votes that will be cast during the four months ahead in the nomination contest.
Will voters in the end choose voices that reassure or arouse? Will they embrace candidates who argue that they can make a flawed system work or those who argue the system cannot be made to work?
Given the rise of Trump and Sanders, anger could prove to be the driving force of the primaries. If so, November could pose an even more consequential question: against whom is this anger to be directed? And how? I cannot remember when voters have had to answer a more significant question.
PHOTO GALLERY
Iowa Caucuses 2016
Calling all HuffPost superfans!
Sign up for membership to become a founding member and help shape HuffPost's next chapter