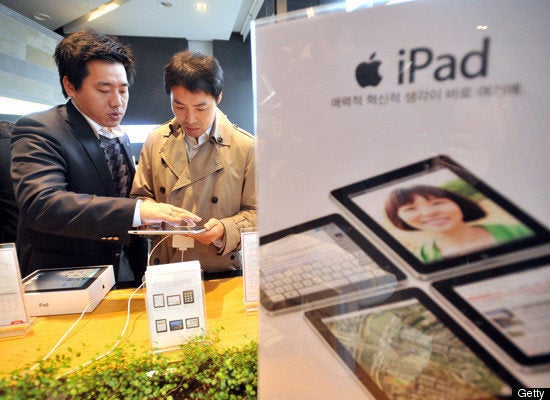 Though Apple has been tight-lipped regarding rumors that an "iPad 2" is set to launch in the early months of 2011, more sources have come forward with claims that an iPad refresh is apparent.
Reuters reported the following, citing anonymous tipsters with insider knowledge about Apple suppliers:
Touchscreen chip designer Wintek Corp, battery maker Simplo Technology Co Ltd and AVY Precision, an unlisted maker of covers for electronic products, are among suppliers for the next batch of iPads, four people familiar with the situation said. [...] One of those said the revamped model would feature cameras on the front and rear, while the other said the new model would be slimmer, lighter and have a better resolution display.
In addition, iLounge has posted images from Shenzhen MacTop Electronics, which claims to be offering cases for next-generation iPad units. The images, iLounge writes, indicate that the iPad 2 will have a slimmer frame and a rear-facing camera. (You can view the "crystal case for ipad 2nd generation" here.)
Reuters also wrote there was speculation that manufacturing would begin after the start of the new year and that the new devices would be ready for an April launch. Similar predictions surfaced earlier this week.
WATCH:
[via
]
Popular in the Community