On Friday, the iPad 2 launched in 25 countries around the world. Just as in the United States, crowds of customers queued up Apple stores and waited until the clock struck 5 p.m. (local time), when the doors were thrown open and the new tablets went on sale.
Australia, Austria, Belgium, Canada, Czech Reublic, Denmark, Germany, Finland, Greece, Hungary, Ireland, Iceland, Italy, Luxembourg, Mexico, Norway, New Zealand, The Netherlands, Poland, Portugal, Spain, Sweden and Switzerland have stocked scores of iPad 2 devices, according to Boy Genius Report. The AFP writes that hundreds in Sydney, Australia had been camping in line since Wednesday. Similar stories have emerged from London, Berlin and Toronto.
"It looks as though international customers hoping to purchase online were greeted almost immediately (if not immediately) with an estimated 2 to 3 week wait," writes Gigaom. "That makes lining up the surest way to find an iPad anytime in the immediate future."
We've collected some photos of enormous lines and rowdy crowds from England and Germany. If you captured a photo of an iPad 2 line outside one of Apple's international stores, you can upload it to our slideshow via the "Add a Slide" tool.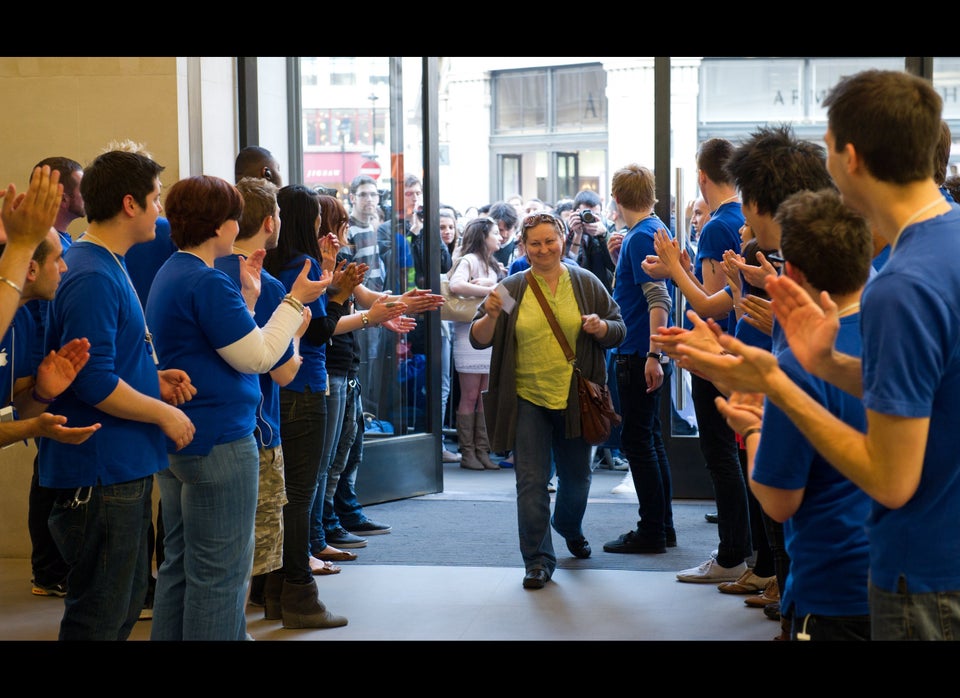 iPad 2 Goes Global: Lines Form Around The World
Related
Popular in the Community