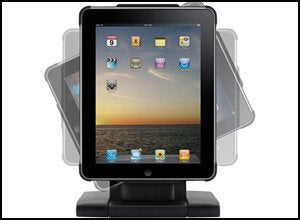 Apple unveiled the iPad in January 2010. Will we see the iPad 2 released this coming January?
A new report from Digitimes suggests so. According to Digitimes, several suppliers for the iPad 2 have been named and they are working towards a launch in Q1 2011.
Digitimes writes, "Ibiden, Tripod Technology and TTM Technologies have been named as the initial PCB suppliers for a second-generation Apple tablet PC, which is expected to be launched in the first quarter of 2011. Four more suppliers will be added to the list in February 2011, when shipments of the new iPads ramp up, according to industry sources."
An earlier rumor, via Apple Insider, suggested that the next generation iPad would be released in time for the 2010 holiday season. Apple Insider wrote that according to "a person with proven knowledge of Apple's future product plans," the iPad is "unlikely to endure the company's traditional 12-month product cycle for iOS device refreshes before seeing its first major enhancements."
Separately, an analyst with Wedge Partners, Brian Blair, speculated that Apple may have a "World iPad" in the works. "Recent checks…suggest Apple is going to be ratcheting down production of the existing 3G iPad over the next two months in anticipation of ramping up a new World iPad that is powered by Qualcomm and will run on both GSM and CDMA based networks around the world," Blair wrote, according to All Things Digital .
Popular in the Community