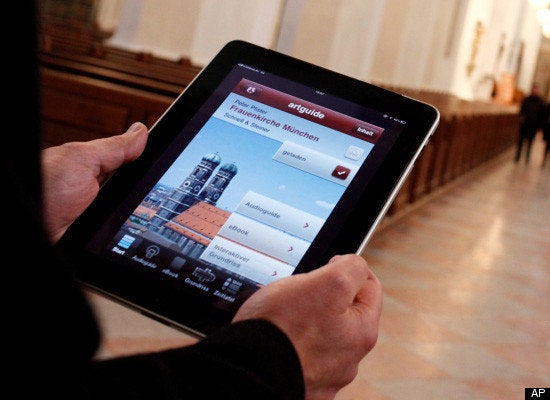 MacOtakara's anonymous Chinese source said that the next-generation iPad units are already in production and will feature some subtle design changes. For one, MacOtakara writes, the iPad 2 frame will measure 186 mm wide by 239 mm tall, making it 3 mm smaller than its predecessor.
The display size will measure 9.7 inches, as it does on the current iPad, according to MacOtakara. This means that the iPad 2's screen bezels will be slightly smaller than they were on the original iPad, Apple Insider points out.
While the first iPad's case featured a slightly curved back covering, MacOtakara says that the iPad 2 will resemble a flat-backed iPod Touch.
Recently leaked photos and video of cases supposedly made for the iPad 2 showed a mysterious opening along the bottom edge. (Check it out here.) According to MacOtakara, "[This openiing] is a large, wide-ranged speaker unit covered with metal mesh," rather than an SD slot or a USB port, as was previously speculated.
Interestingly, though, the source did not confirm the existence of the dual cameras that rumormongers have been whispering about for months. However, HuffPost blogger Jonathan Rettinger has said that the iPad 2 will almost certainly feature a front-facing and a rear-facing camera.
Take a look at MacOtakara's rendering (below), which is a mock-up of what the iPad 2's large speaker might look like. Then, browse our ultimate guide to iPad 2 rumors and tell us what you expect from the new device.
LOOK: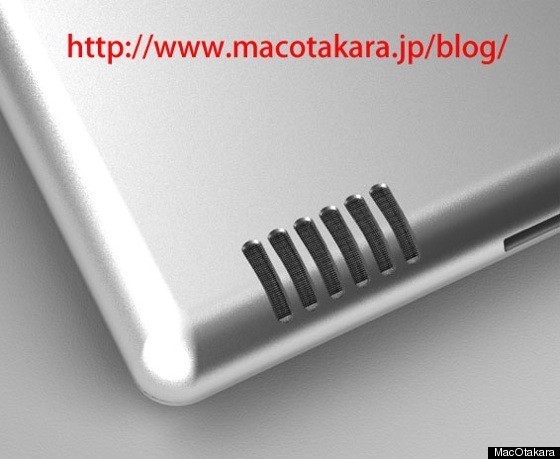 Popular in the Community