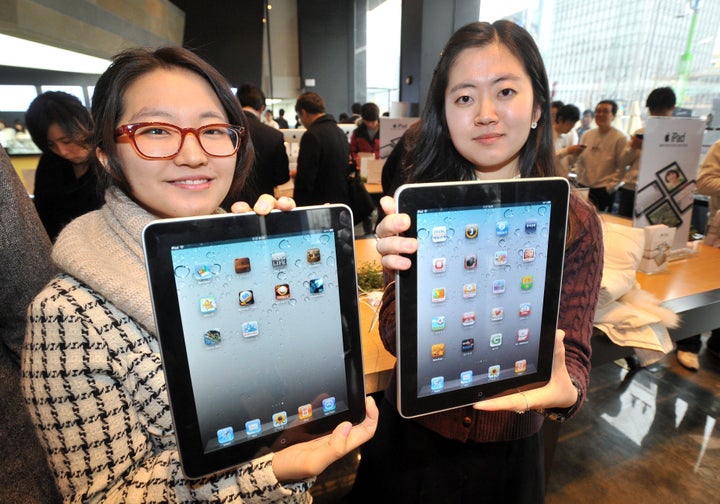 Digitimes, a Taiwanese newspaper, has just chimed in with a new report that Apple will release 3 versions of the next generation iPad, with a focus on providing users with a range of connectivity options.
Apple is expected to release three versions of iPad 2, supporting either or a combination of Wi-Fi, UMTS and CDMA, for 2011 with mass production to start as early as the later half of January. Apple will ship about 500,000-530,000 units to channels in January with shipment ratio of Wi-Fi, UMTS and CDMA models at 3:4:3, according to industry sources, citing upstream component makers.

The sources pointed out that about 60-65% of current iPad shipments are 3G models, indicating that consumers prefer models that are able to connect to the Internet all the time, therefore Apple is aiming to work even more closely with telecom carriers by offering more wireless solutions for iPad 2 to satisfy market demand.
Research conducted earlier this year by Strategy Analytics found that Apple commanded 95 percent of the tablet market. Digitimes' unnamed sources--"upstream component makers"--reportedly estimated that Apple could ship 40 million iPads in the new year and may soon claim "65-75% of the global tablet PC market."
CrunchGear notes that releasing 3 models of the iPad 2 "slightly goes against Apple's Keep It Simple, Stupid sales strategy," but adds, "with the Verizon iPhone nearly a sure thing, the iPad is just following suit. It's all about consumer choice, which is a clever way of saying more revenue."
See our ultimate guide to iPad 2 rumors here.
Popular in the Community