The much-anticipated release of Apple's iPad 3 is likely to be just a few days away, with an Apple keynote scheduled for March 7. But if you find you're going crazy with anticipation already, here's a cool concept design to hold you over, one so good it could possibly beat out the real iPad 3.
Since then, it's garnered more than 3 million views, and for good reason. In addition to showing a tablet that's streamlined and super-skinny (despite talk that the latest Apple tablet will be a bit thicker than its predecessor), Aatma's iPad 3 took Retina Display rumors to a whole new level, completely ditching the device's frame so that each one of its high-res pixels can be enjoyed from edge to edge.
"Although the tablet form factor is great, we felt the need for a larger visual real estate," Aatma Studio CEO and animation director Pramod Modi Shantharam told Mashable. "We eliminated the black border of current iPad and thought it would be a great visual experience for users who bring their iPads together utilizing their internal magnets."
The magnets Shantharam speaks of would enable two or more iPad 3s to connect physically along their edges and wirelessly through Near Field Communication (NFC), offering an even larger screen when put together.
Another innovative feature Aatma added to their design was 3-D holographic display, which would allow the kind of multiplayer gameplay shown in the video. This spec seems to be a favorite of the design studio -- its equally amazing iPhone 5 concept design, released in a video in August of last year, had it, too.
Unfortunately, it's highly unlikely the iPad 3 will look anything like this concept, but at least you can watch its cool, albeit hypothetical features in action in the video above. Let us know what you think, and make sure to check out even more iPad 3 concept designs in the slideshow below.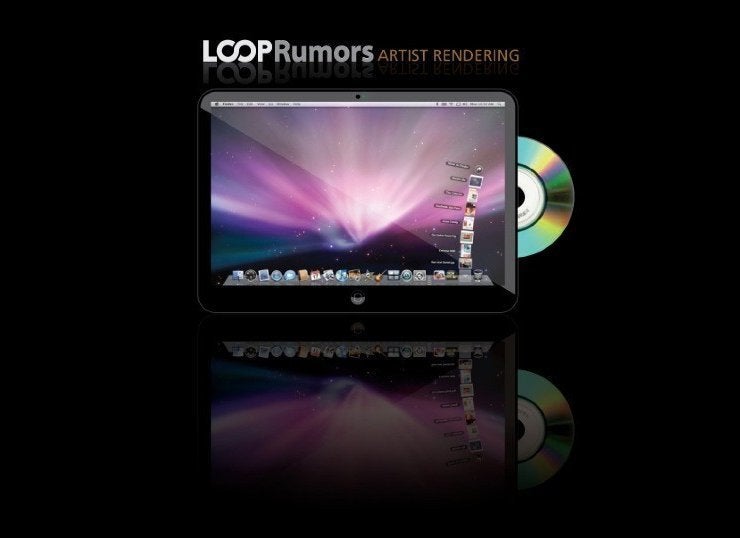 iPad 3 Concepts(CLONED)
Popular in the Community