 On the eve of the launch of the iPad 3, banks are finally figuring out what to do with tablets and other mobile devices.
Over the past fews months, big banks and personal finance software makers have been turning out powerful transaction-oriented iPad apps that let customers manage their checking accounts, do their taxes and budget their money. Expect to see even more, said Dan Wiegand, a senior analyst at Corporate Insight, a firm that provides research and analysis to the financial industry.
TurboTax released versions of its software for smartphones and iPads in January -- and this week for Android tablets -- so that users can do things like photograph their W-2 to file their taxes, complete and file tax returns, and even track their tax return and balance on a branded prepaid card.
When Apple unveils the latest version of its popular tablet on Wednesday, which is expected to have a higher resolution screen and other improvements to make it faster, banks will have to play catch-up: They'll be seeing the new iPad3 for the first time on Wednesday just like the rest of us.
Most of the major financial institutions currently have some kind of iPad application. But they have not been without glitches. In February, Citibank came under fire after it was discovered that its iPad app had double-charged some customers for mobile payments.
Many of the apps now available for the iPad are cousins of smartphone ones, allowing users to do things like deposit checks using the phone's camera, scan receipts to track expenses or manage money with budgeting gizmos. But the iPad, with its larger screen size, makes many of those applications easier to use.
But just as shopping on an iPad made spending money easier than ever, the iPad could make opening new accounts too easy to get (reminiscent of the credit-card enrollment scenario). Banking apps with integrated offers for new credit products or deals could spell trouble for customers who already have a slippery relationship to credit and debt.
Information security is another safety concern when it comes to banking transactions on tablet computers. Experts recommend downloading on apps approved by the iTunes store or another reputable source. One potential danger can occur with "jailbreaking" the device or hacking it to enable more functions. This not only voids the warranty but it results in a risk that malware or predatory virus software could enter the device.
But the biggest danger, analysts said, might come from losing the device.
"It's extremely secure as long as you don't have anything malicious on the phone or iPad itself," said Corporate Insight's Wiegand.
Here are five cool apps for managing your money.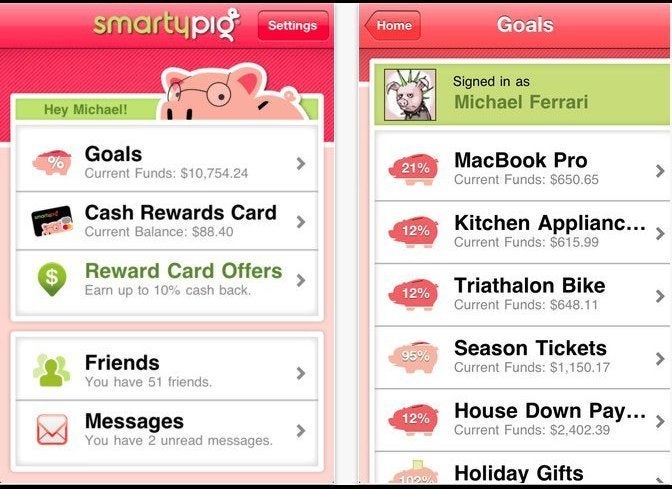 iPad Apps For Finance
Popular in the Community