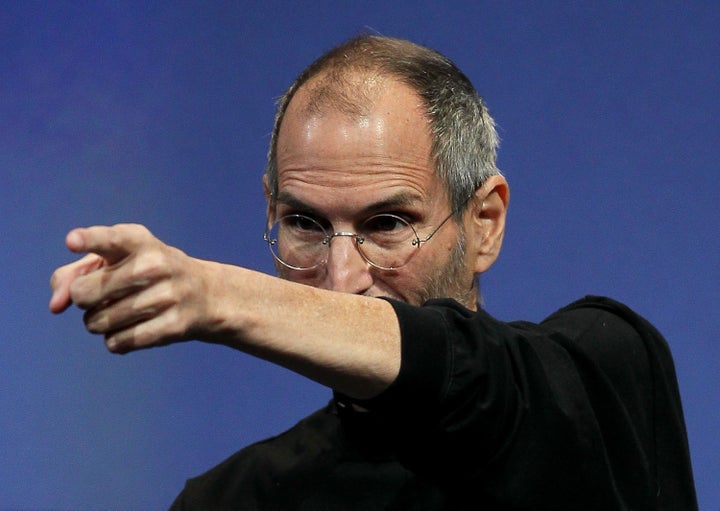 The iPad 2 is (presumably) still months away, and already tech blogs are buzzing about the iPad 3.
According to TechCrunch and Daring Fireball, Apple may be planning to unveil the iPad 3 later this fall. If the rumors are true, the appearance of this next-next-generation tablet would be a surprise, especially as it would come so shortly after the iPad 2, and as Apple usually sticks rigidly to its product development cycles. Given that the original iPad went on sale in April, Apple would be expected to release the second version of the tablet around the same time a year later.
We've now heard that this "fall surprise" is related to this would-be iPad 3. We don't have any more concrete information beyond that. But, as of right now, the plan is apparently to release one iteration of the iPad in the next few weeks. And then blow the doors open with another new version in the fall.

[...] But Apple has a history of not resting on their laurels. That's perhaps the key reason why they've been so successful in recent years. And that's exactly why they strike with the iPad 3 in the fall.

Now, I have no details as to what this iPad 3 would include. But one very solid guess is a retina-like display that the iPhone 4 currently has. There's obviously been many rumors of this for the iPad 2, but it's not happening yet. But perhaps it could this fall. Another, slightly smaller form factor will clearly be another guess. Steve Jobs has famously played down that idea in the past -- but he often does that and turns around with an offering.

In a post on the release of HP's TouchPad, which should be available sometime "this summer," Daring Fireball's John Gruber wrote, "If my theory is right, they're [HP] not only going to be months behind the iPad 2, but if they slip until late summer, they might bump up against the release of the iPad 3."
Related
Popular in the Community