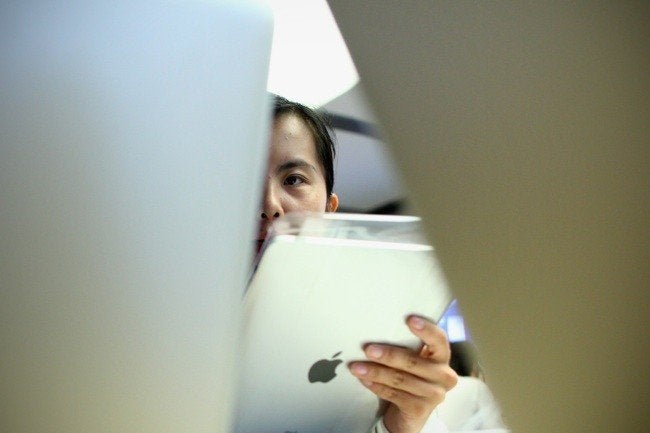 Though Apple's iOS 5 software for mobile devices won't roll out until this Fall, developers working with the soon-to-be-released update have uncovered some details about the iPad 3.
TechUnwrapped reports that iOS 5 for iPad supports 1,536 x 2,048-pixel images, which is double the length and double the width of images displayed by current iPad models (1024 x 768 pixels).
If this upgraded resolution is intended for the next iPad, as TechUnwrapped suspects, that means the device will feature Apple's Retina Display, a feature that many had hoped the iPad 2 would support.
Does this also mean that the iPad 3 will make its debut alongside iOS 5 this Fall? Not so fast, says TechUnwrapped. The new image sizes were spotted in the new Twitter .framework and in the Newsstand app, which TechUnwrapped says "is discouraging to our beliefs that this means an iPad 3 is coming some time around the release of iOS 5."
Whenever Apple decides to out the iPad 3, it'll certainly be a show-stopper if it's packing Retina Display. "[T]hat would put it just behind the 27-inch iMac and 27-inch LED Cinema Display and as the third-highest resolution Apple device," points out ZDNET.
Do you think Apple will up the next iPad's display resolution? Weigh in via our QuickPoll.
Popular in the Community