 Could it be that this iPad will be not the iPad 3, but the iPad 4G?
The Wall Street Journal is reporting that, "according to people familiar with the matter," the newest iPad will feature 4G LTE technology, enabling the tablet to connect to the faster networks on AT&T and Verizon.
By wide margins, Apple makes both the most popular smartphone and the most popular tablet in the United States; neither the iPhone 4S nor the iPad 2 are 4G connective. The inclusion of 4G in Apple's popular slate computer would be a huge boon to both AT&T and Verizon: The battling mobile giants are the two largest carriers in the United States in terms of customers, and the two have been spending billions of dollars to bolster their 4G networks. Both companies have launched nationwide advertisements attempting to lure new customers with the high speeds of their new fourth-generation cellular networks -- all the while doing so without a 4G Apple product.
Indeed, for Apple, a 4G iPad would be the company's first device with the capability to hook up to a faster 4G network. Despite months of speculation that the "iPhone 5" would feature a 4G chipset, what Apple actually introduced in October 2011 (the iPhone 4S) was a 3G phone. When Apple introduced the iPhone 4 for Verizon in January 2011, then COO Tim Cook dismissed 4G for his company's devices at the time, saying that the thicker chip "would force design compromises we're not willing to make."
Verizon has since stated, in January 2012, that all of its smartphones will feature 4G LTE; this proclamation of 4G dedication, in addition to the WSJ's report of a 4G iPad arriving in March, have fueled speculation that the next iPhone (the iPhone 5? The iPhone 6?) will be the first 4G iPhone. As for "design compromises": The iPad 2 is actually a few millimeters thinner than the iPhone 4S, and rumors suggest that the iPad 3 will be a millimeter or two thicker than the iPad 2.
Apple declined to comment to HuffPost on the rumors, but Jordan Golson of MacRumors notes that, given Apple's history of "controlled leaks" to the press, this one appears legit. 4G technology may finally be heading to the iPad, and to Apple.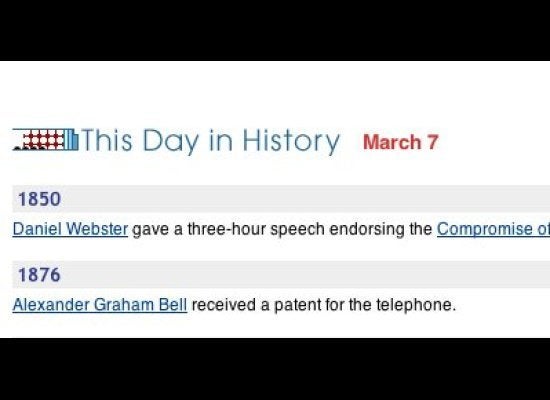 Don't Buy An iPad In February!
Popular in the Community