Apple is betting a thinner, lighter and faster iPad is enough to fend off growing competition from the likes of Samsung, Google and Amazon.
At an event in San Francisco on Tuesday, the company unveiled a refreshed version of its popular tablet.
The iPad Air, as it's called, has the same 9.7-inch screen of its predecessor. It's 20 percent thinner than the previous iPad and at 1 lb, is about 30 percent lighter. The iPad Air features a 64-bit A7 chip, the same processor that's in the iPhone 5S, which went on sale last month.
The new tablet, which will start at $499 when it goes on sale Nov. 1, comes in black with a "Space Gray" finish and white with a silver finish. A much-anticipated gold version was notably absent.
"This is probably our biggest leap forward in a full-sized iPad," said Phil Schiller, Apple's senior vice president of worldwide marketing.
The new iPad comes at a time when Apple needs to fend off fierce competition from lower cost tablets running Android, Google's mobile operating system. Microsoft's latest tablets, the Surface 2 and Surface Pro 2, which run on Windows, hit stores on Tuesday.
"Now everybody seems to be making a tablet, even some of the doubters," CEO Tim Cook said on Tuesday. Gartner, the technology research firm, predicts that nearly half the tablets shipped this year will run Android, up from only 29.5 percent in 2011.
In a surprising move, Apple will continue to sell the iPad 2 ($399), the second-generation iPad that came out in 2011, but will no longer offer the newer iPad that was released last year.
"The pricing was I think the most interesting takeaway from the event overall and how they're segmenting the iPad lineup," said Daniel Matte, an analyst at Canalys, adding that "it leaves room" for a premium product, like a larger iPad or an iPad Pro.
Apple effectively created an industry when it introduced the first iPad in 2010, and that year, it was responsible for 76.5 percent of all tablets shipped worldwide, according to IDC, a technology research and consulting company. Since then, rivals like Samsung and Asus -- which makes Google's Nexus 7 tablet -- and even Amazon, have gained traction; by the end of this year, Apple's market share of tablets shipped is expected to drop to 36.9 percent, according to IDC.
This post has been updated with additional details and analysis.
More Apple coverage from HuffPost Tech:
Related
Before You Go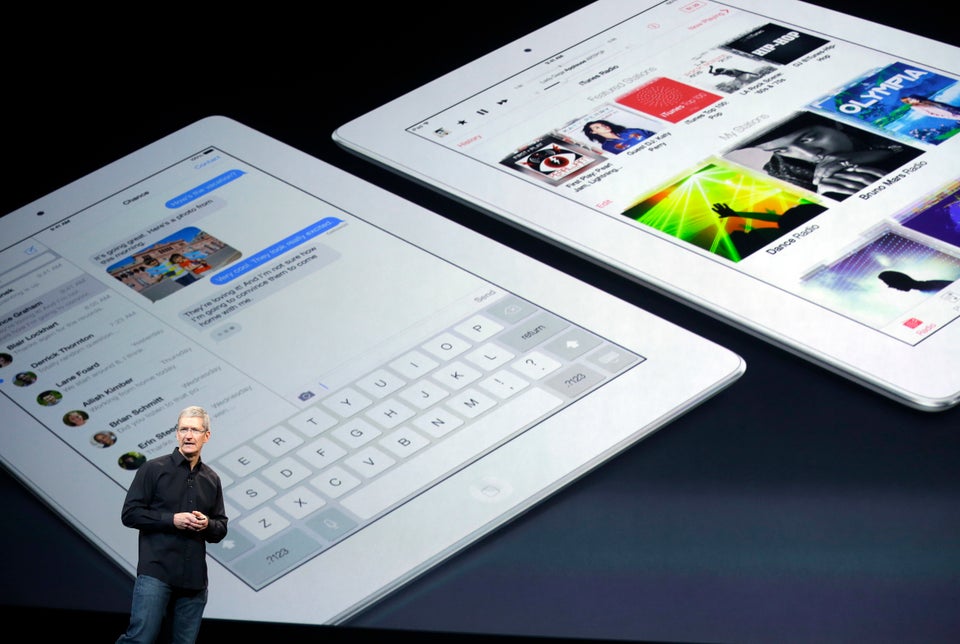 Apple's Oct. 22nd Event
Popular in the Community