The bouncy seat. It lets new parents take a shower or make dinner or spend five blissful minutes without a baby attached to your person. In other words, it is a sacred parenting product.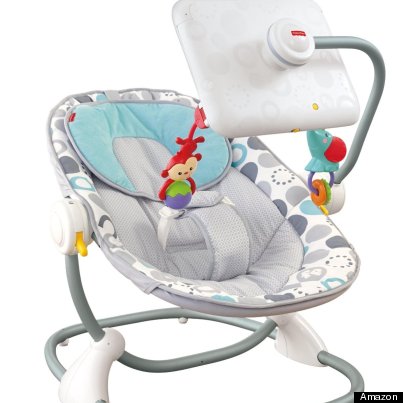 From the company's product description on Amazon: "Lock your iPad device inside the case to protect from dribbles and drool. Play and learning are at baby's fingertips, with free apps you can download for your iPad."
So far, consumers (or at least the ones who leave reviews on Amazon) aren't convinced.
Don't buy it, tell all your friends not to buy it, and for goodness sake don't give it to a BABY!! ...I can see that I need to put in a star for my rating to be submitted, and luckily that means "I hate it!" -- Hope Moffatt
This has to be one of the worst ideas for a baby product that I have ever seen. Babies under six months of age should NEVER be strapped in and forced to stare at a screen pulsing images in front of them. Not only is it horrible for vision and brain develpoment, but it incourages irresponsible parenting as well. -- R. Maynard
Please, do humanity a favor and DO NOT buy this!! This is an embarrassment for humankind. -- N. Marnell
There were a few positive reviews, including:
I think that shortsighted critics are missing the point of this product. To reach the utopia depicted in Wall-E we have to start now. -- Lightsleeper
This is a fabulous product, I don't even have to look at my baby. No need to wait till my child is crawling around to draw them into a television or computer screen, I can introduce it to them as soon as they are born. I wish they would add a bottle holder to this seat that way I could just feed them as they stare at a screen. I love how close the screen is to the baby's face that is awesome. I do wish they could add a head set feature as I don't want to hear any sounds from my child. I only want to be able to take photos of my kid for facebook. Please read this review with sarcasm. -- Mark Moland
We wish this promotional video for the Apptivity Seat was also meant to be watched with sarcasm. Alas, a sense of irony doesn't appear to be included. Nor, may we point out, is an actual iPad. (Or batteries.)
Note: The only other raves on Amazon are from parents of special needs kids, who smartly suggested this product could benefit older children who have trouble sitting up on their own. Unfortunately, they don't seem to be a part of Fisher-Price's marketing strategy.
Fisher-Price has responded to The Huffington Post with the following statement: We appreciate parents sharing their concerns about our Newborn-to-Toddler Apptivity Seat. We can understand how, at first glance, it may appear that the screen is always in front of baby with an iPad® in place. We'd like to point out that parents can remove the toy bar that holds the iPad completely or they can choose to use the toy bar with just the mirror. The Apptivity portion of this product is there when parents want it and removable when they don't so they have options for using the product that are most comfortable for them and their child over the course of time the seat will be in use (up to toddler age).
Before You Go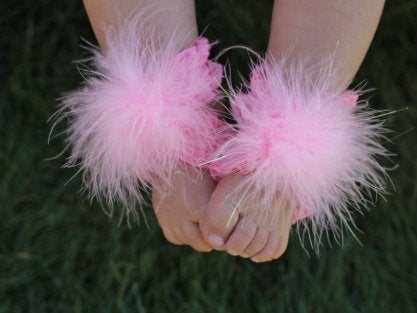 Seriously Ridiculous Baby Products