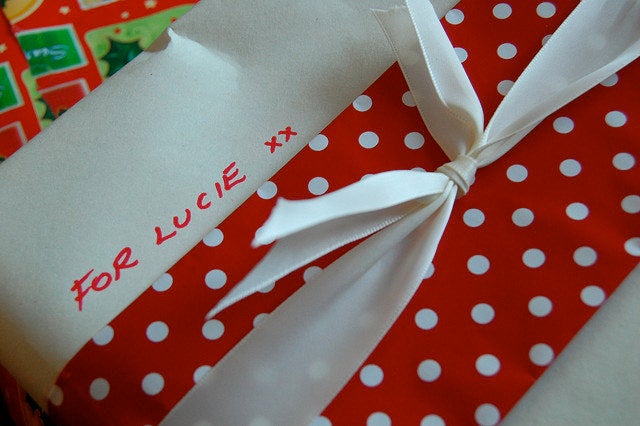 If your six-year-old is being irresolute about what toys he wants for the holidays, the safest bet is probably to buy him an iPad.
Apple's tablet is the most desired tech toy of the next 6 months for all kids, according to a recent survey put out by Nielsen. The firm's research splits up the preferences of 6-to-12-year olds and 12-to-18-year-olds, and on both charts, the iPad was listed as the number-one most-wanted tech gift this holiday season. The iPod Touch and iPhone were also popular with elementary schoolers, while computers and e-readers came in second and third, respectively for teenagers.
Here's a look at the most popular tech gifts for kids age six-to-12, per Nielsen's survey of "kids' holiday gaming and electronics appetites":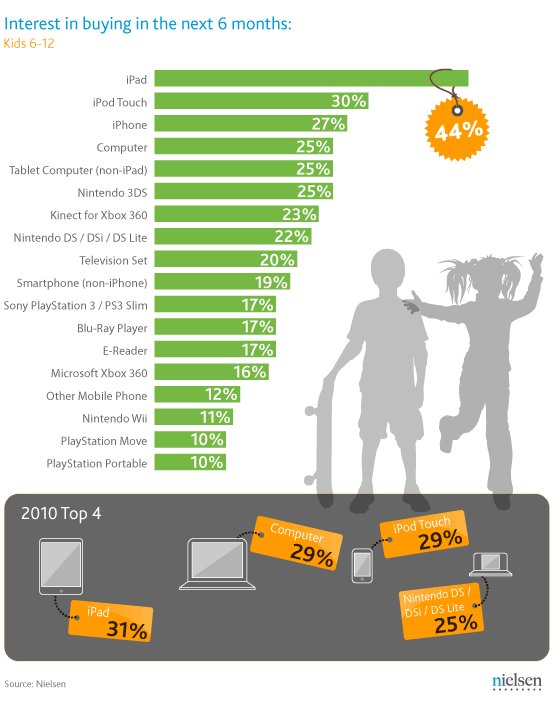 And here's the breakdown for teens, age 12-to-18: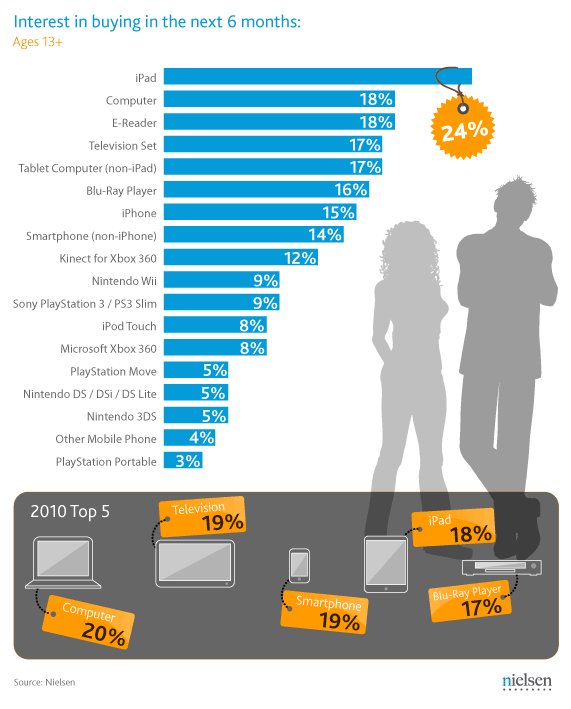 Though the desire for e-Readers may be a bit surprising, Apple's continued dominance is the clear takeaway here. The popularity of Apple devices for all age groups led Nielsen to dub this December another "iHoliday: (last year's Nielsen survey yielded similar Apple-heavy results).
Popular in the Community