For the first time ever, Apple will be selling gold iPads.
Apple revealed the new color during a Thursday event at the company's Cupertino campus to unveil a new lineup of iPads. Both the updated versions of the iPad Air and the iPad Mini will be available in gold. Here's what one of the gold iPads looks like: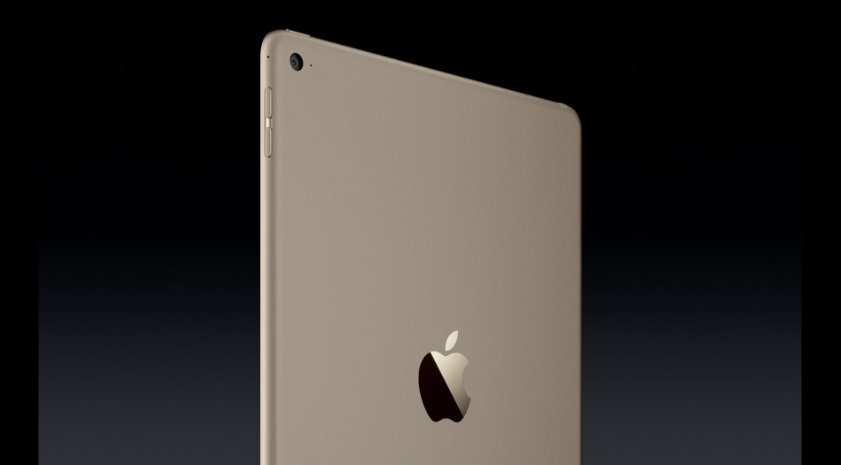 The iPad Air 2 will come with improved cameras, a faster processor, a barometer that senses relative elevation change and Apple's fingerprint-sensing technology Touch ID, a feature that has been included with Apple's flagship iPhones since last year.
It also will include Apple Pay, the mobile payments platform unveiled for the iPhone 6, and an all-new anti-reflective coating that reduces reflections on the iPad Air 2 by 56 percent, according to Apple marketing chief Phil Schiller.
Apple managed to make the iPad Air 2, an update of the model first released last year, 18 percent thinner. It's now 6.1 mm thick.
Apple also added Apple Pay and Touch ID to latest version of the iPad Mini, dubbed iPad Mini 3.
Apple's new lineup of tablets comes amid slumping iPad sales, due in part to increased competition from cheap Android tablets and the realization that people don't upgrade their tablets as often as they upgrade their phones. Sales of iPads in the quarter ending in June were down more than 9 percent compared to the same period last year.
The iPad Air 2 starts at $499 for the 16 gigabyte model. The iPad Mini 3 starts at $399. Preorders for the new tablets start on Friday and they will go on sale next week.
Tim Stenovec contributed reporting.
Popular in the Community