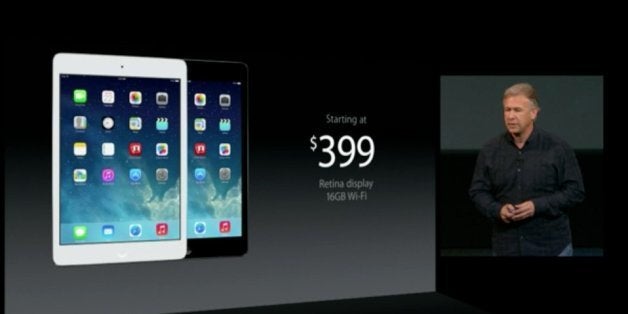 Try to contain your excitement: Apple just announced a new version of the iPad Mini. It's pretty much the same as the last version, but there are some upgrades that Apple fans will want to know about.
Apple unveiled the new Mini and its larger sibling the iPad Air at an event in San Francisco on Tuesday.
While the new Air is lighter and thinner than its predecessor, the new Mini hasn't shed a drop of weight; getting even a bit heavier. The new Mini is 0.73 lbs for WiFi only and 0.75 lbs for WiFi and cellular, while the original iPad Minis weighed 0.68 lbs and 0.69 lbs. The new iPad Mini is also the tiniest bit thicker at 0.29 inches instead of 0.28.
The big cosmetic change is colors. The original iPad Mini is available in black and white. The new Mini t comes in black with a "Space Gray" finish and white with a silver finish. An anticipated gold version was not announced.
On the inside, the new iPad Mini is amped up. It is four times faster at processing and eight times faster at graphics with the same 10 hour battery life as the previous iPad Mini, according to Apple. Its WiFi is also twice as fast, the company claims.
The new iPad Mini will not be available until late November, just in time for the holidays. The later release -- the iPad Air will ship November 1st -- is likely due to manufacturing delays, Reuters reported last month.
The new iPad Mini will cost $399 with 16G and WiFi and $529 with cellular technology.
The original iPad Mini will now cost just $299 and will be the least-expensive iPad available. Apple is also releasing new iPad covers for both the new iPad Air and the iPad Mini for $39 and a new leather case for $69 for iPad Mini and $79 for the iPad Air.
More Apple coverage from HuffPost Tech:
Related
Before You Go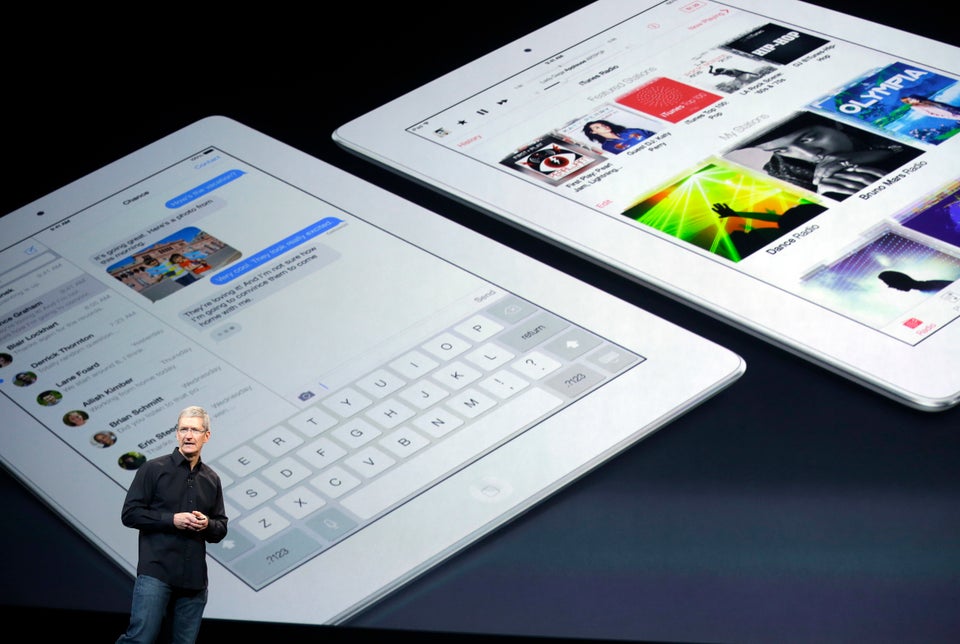 Apple's Oct. 22nd Event
Popular in the Community