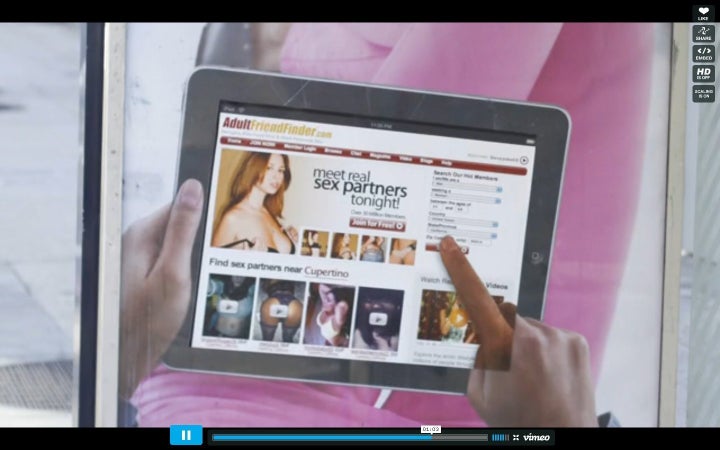 Despite Apple's ban on X-rated apps and Steve Jobs' promise to provide "freedom from porn," a group of San Francisco street artists have put porn on the iPad.
Or, to be more precise, on ads for the iPad.
As Apple and Apple fanboys descend on San Francisco for the Worldwide Developers Conference, the group Freedom From Porn
has pasted alternate screenshots over the iPad billboards blanketing SF.
For example, Freedom From Porn has replaced the generic, PG Facebook page shown on the iPad ad with a racy version of Steve Jobs' Facebook profile.
Another redone billboard shows an email to Steve Jobs from his "personal assistant" that reads, "I booked the appointment with the general contractor to see if you can in fact attach a sex swing in your basement. I have also renewed your subscriptions to Penthouse, Hustler, and BBW Honeys."
See photos of the altered iPad ads on the Freedom From Porn website--which encourages people who think "porn is great" to "send your favorite vids" to Steve Jobs--and in the video below.
WATCH:
(via
)